Posted on
Thu, Jan 5, 2012 : 5:59 a.m.
Marguerite Oliver, Ann Arbor community leader and owner of Pastabilities, dies at 82
By Danielle Arndt
When Marguerite Bertoni Oliver played Hearts, one of her favorite pastimes, she always "shot the moon," said her son, Scott Oliver.
"Her 'shooting the moon' was very reflective of how she lived life," he said. "She really wanted you to go for it. And she always did.
"Even though she lived her whole life in Ann Arbor, she didn't feel the bounds of it. She always believed you could do whatever you desired."
Marguerite Oliver, 82, an influential leader within the Ann Arbor community, died Monday in Massachusetts from old age and dementia. She moved to Massachusetts in 2010, following the death of her husband, William.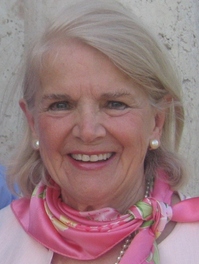 But during her 82 years, Marguerite Oliver accomplished a great many of her desires, most of which encompassed the desire to improve life for others.
She was an advocate for farmers' rights and served on the board for the Ann Arbor Farmers Market. She fought for the preservation of the old fire station on Huron Street and was instrumental in the development of the Hands-on Museum.
Catherine Arcure, a former food writer for The Ann Arbor News who worked with Marguerite, said she "can't imagine Ann Arbor without Marguerite."
"She was such a bubbly, overly effusive person. But never artificial," Arcure said. "She cared about people in a genuine way. She would knock over walls to make sure people were taken care of. … And she did things for every group."
Marguerite Oliver also was critical to the startup of the Washtenaw Community College Foundation as well as the University of Michigan Meals on Wheels program.
She was one of the first WCC Foundation board members and served for six years, said Wendy Lawson, associate vice president of advancement for the foundation. Oliver received the Women's Council's "Unsung Hero" Award in 2005.
Lawson said Marguerite was a "warm, wonderful and fascinating woman."
"She was very huggy and generous and had such an amazing presence," Lawson said. "(Marguerite) really had been a leader in the business community and was a pioneer for women. She also was a great mentor to me."
As the daughter of Italian immigrants, cooking and preparing food was always important to Oliver.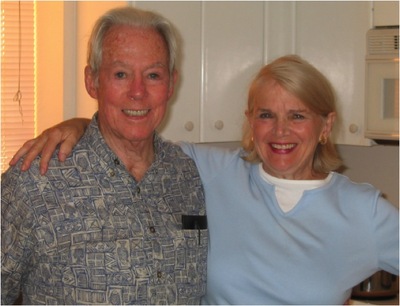 From Catherine Oliver-Allen
"She'd host seven-course dinners for people being recruited by the University (of Michigan)," said daughter
Susan Oliver
.
Marguerite Oliver's late husband was chairman of the pediatric department at the C.S. Mott Children's Hospital. Together, the couple financially supported, volunteered and raised money for the hospital.
"I talked to people who said Marguerite Oliver was the reason they decided to come to Ann Arbor," Arcure said. "She was such a wonderful hostess and did such a great job working with the wives that everyone, by the time she was done with them, loved Ann Arbor."
At 50 years old, the spunky Italian launched her first professional culinary venture: Pastabilities in Kerrytown, next to the Farmers Market.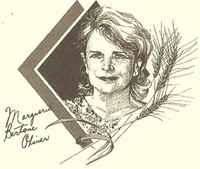 From Catherine Oliver-Allen
The success of the fresh pasta company grew, and Marguerite was invited to represent Michigan at a business conference in
Moscow
in 1991, Scott Oliver said.
Also in the 1990s, Pastabilities garnered the attention of CNN and earned the title of "Best Pasta in America," Scott said. Marguerite sold the business after about 20 years, he added.
Marguerite Oliver was also an accomplished painter and gave lessons to senior citizens.
Susan Olivers said she'll always remember her mother's sense of humor.
"She was so much fun," Susan said. "Just the way she told jokes and could make you laugh — she was like Lucile Ball.
"Mom did everything with a smile — and her big, generous heart shined through that smile."
A funeral service for Marguerite will be at 10:30 a.m. Saturday at St. Thomas the Apostle Church in Ann Arbor. Visitation will be from 5 to 7 p.m. Friday at the Muehlig Funeral Chapel, 403 S. Fourth Ave.
Marguerite leaves her three children, Scott of Duxbury, Mass., Susan of Ft. Pierce, Fla., and Catherine Oliver-Allen of Alamo, Calif.; seven grandchildren; and numerous nieces and nephews.
Staff reporter Danielle Arndt covers K-12 education for AnnArbor.com. Follow her on Twitter @DanielleArndt or email her at daniellearndt@annarbor.com.