Posted on
Thu, Jan 31, 2013 : 9:35 a.m.
Ann Arbor couple donates 168 acres of family property for endangered bat habitat in Jackson County
By Amy Biolchini
Editor's note: This story was edited at 4:40 p.m. to reflect the Black Rat Snake and Blandings Turtle were animals seen on the Trachet's property.
Nearly 168 acres in Jackson County's Norvell Township on the western edge of Washtenaw County are now protected as a part of the newest addition to the Legacy Land Conservancy of Ann Arbor.
The addition comes as a donation from Ron and Susan Trachet of Ann Arbor. The parcel has been in the Trachet family since 1978, and was used for family hunting trips. A solar-powered vineyard also has been built on the property.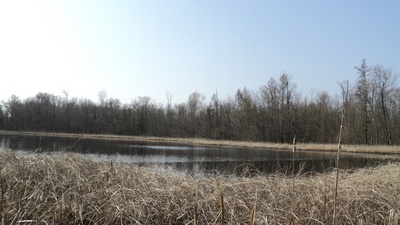 Courtesy of the Legacy Land Conservancy
The 168 acres, which was conserved in two separate agreements of 80 acres and 88 acres, sits at the headwaters of the River Raisin next to the
River Raisin Recreation Area
.
About 38 acres of the property is in the floodplain for the Manchester Drain.
Protecting the land was prioritized because it serves as a habitat for the endangered Indiana bat.
According to the Michigan Department of Natural Resources, about 400,000 bats remain in the U.S. About 85 percent of them spend their winters at seven locations.
The Massausauga Rattlesnake, Black Rat Snake, Blandings Turtle, as well as deer and pheasants have been seen frequenting the property.
The Legacy Land Conservancy was founded in 1971 and has worked to protect more than 4,800 acres of land throughout southern Michigan. Property owners who choose to protect their land are eligible for tax incentives.
Part of the conservancy's goal for the next 100 years are to protect land near Waterloo, Pinckney and Sharonville; farmland in southwest Washtenaw County, groundwater recharge areas, wetlands and areas adjacent to streams.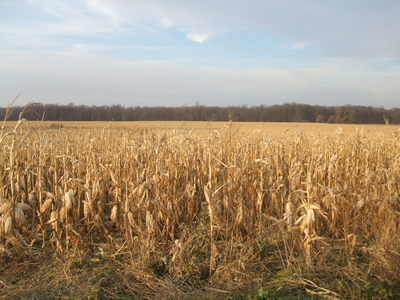 Courtesy of the Legacy Land Conservancy
The Legacy Land Conservancy also recently added a 90-acre farm in Freedom Township to its portfolio.
The farm belongs to Neil Weidmayer, of Freedom Township, who decided to protect the farm from any future development. Weidmayer Farms is Weidmayer's business, which grows corn and hay, as well as a dairy operation.
The U.S. Department of Agriculture and Natural Resources Conservation Service have classified the areas as "prime farmland" and "farmland of local importance."
In addition to being productive land, the Weidmayer farm also contains wetlands and native wooded areas that serve as habitat for songbirds, deer, coyotes and red tail hawks.
Amy Biolchini covers Washtenaw County, health and environmental issues for AnnArbor.com. Reach her at (734) 623-2552, amybiolchini@annarbor.com or on Twitter.