Posted on
Wed, Oct 3, 2012 : 1:54 p.m.
Ann Arbor DDA agrees to give $260K for new roof and energy efficiency upgrades at Baker Commons
By Ryan J. Stanton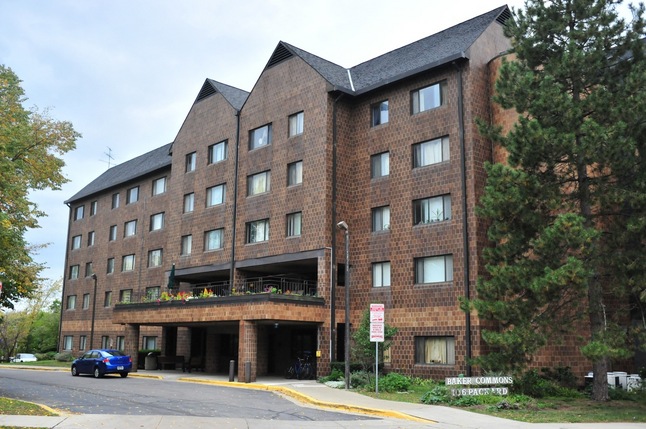 Ryan J. Stanton | AnnArbor.com
A low-income public housing project geared toward elderly and disabled residents in downtown Ann Arbor will get help from the
Downtown Development Authority
to pay for a new steel roof.
The DDA's governing board voted 10-0 on Wednesday to chip in $260,000 for upgrades at Baker Commons, a 64-unit building managed by the Housing Commission at Packard and Main.
"To me this is a no-brainer. It is an investment in sustainability," said DDA board member Sandi Smith, who also serves on the Ann Arbor City Council.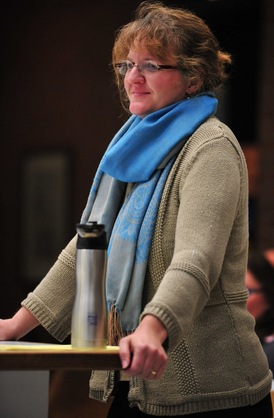 Ryan J. Stanton | AnnArbor.com
"This is housing that is already within the downtown, so it really is to our advantage to make sure that it stays nice," added DDA board member
Joan Lowenstein
.
The $246,000 for the roof replacement will come from the DDA's housing fund. An extra $14,000 for other items, including energy efficiency upgrades, will come from the DDA's TIF fund, which is the tax-increment financing revenue the authority collects from downtown properties.
The $14,000 will cover $6,000 for programmable thermostats, $3,000 for occupant sensors for interior lighting and $5,000 for construction management services.
Jennifer Hall, the city's Housing Commission director, appeared before the DDA board on Wednesday to make a case for the commission's grant request.
Hall said the existing asphalt roof has been patched numerous times throughout the last couple of years and water has been leaking and damaging the rafters below, as well as leaking into tenant units. She said the roof has rapidly deteriorated and must be replaced before winter.
"Instead of continually putting the cheapest products into our buildings that don't last and have high maintenance, we're trying to actually put in more durable, green products," she said, adding a steel roof makes sense for the six-story building. "The roof should last 50-plus years.
The DDA's housing fund was created to help meet its goals of strengthening downtown by encouraging a wide diversity of residences. Baker Commons is in the DDA district.
DDA officials said most of the tenants at Baker Commons are elderly or disabled, and they're regular users of the downtown.
Ryan J. Stanton covers government and politics for AnnArbor.com. Reach him at ryanstanton@annarbor.com or 734-623-2529. You also can follow him on Twitter or subscribe to AnnArbor.com's email newsletters.