Posted on
Wed, Jul 3, 2013 : 3:55 p.m.
Ann Arbor DDA agrees to help fund start-up of South U improvement zone
By Ryan J. Stanton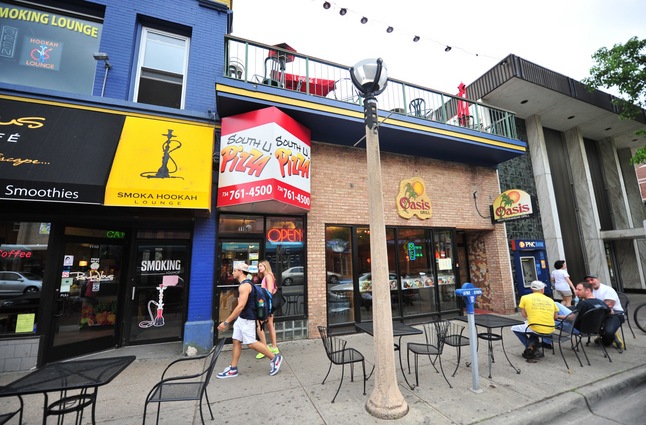 Ryan J. Stanton | AnnArbor.com
A potentially year-long process to form the
South University Business Improvement Zone
is set to begin with funding approved on Wednesday.
The Ann Arbor Downtown Development Authority approved a $59,200 grant to support the effort to create the new special assessment zone.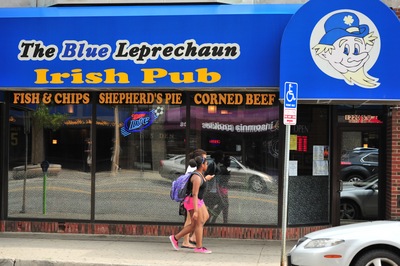 Ryan J. Stanton | AnnArbor.com
The total cost is expected to be about $84,200, with DDA funds matched by $25,000 from South U property owners and the South University Area Association.
"I think this amount is warranted, and it's something that I think we as a DDA want to promote," said DDA board member Joan Lowenstein. "There is support from property owners."
At least 60 percent of property owners along South U will have to agree to form the BIZ, which would provide a mechanism for special assessments to pay for upkeep of South U.
With financial support from the DDA, a BIZ was established on Main Street in 2010, and property owners there say it's been a major success. Lowenstein serves on the Main Street BIZ board.
The Main Street BIZ's latest annual report for 2012-13 shows it brought in more than $120,000 in annual revenue this past fiscal year from special assessments on commercial property in the designated zone, plus another $4,182 in contributions from the DDA.
Most of that money is used to pay for snow removal, sidewalk sweeping, handbill removal, sidewalk power-washing and landscaping. Administrative expenses were budgeted at $25,685.
Maggie Ladd, executive director of the South University Area Association, said the South U probably will provide services similar to those provided by the Main Street BIZ.
A BIZ Blueprint was established as part of the Main Street BIZ's formation a few years ago and that will be used as a guide. Lowenstein that will help lower costs of forming the South U BIZ.
"When we contributed to the Main Street BIZ, part of our contribution was to create a template that could be used for future BIZ's," she said. "That, in fact, happened, but the template isn't just a 'fill in the blanks.' It will save them a huge amount on a lot of the legal costs — figuring out what you have to do according to statute — but there's a lot of legwork involved."
She said assessment amounts need to be calculated, and they'll be different for different property owners — depending on the size of their property and the size of their buildings.
The grant from the DDA will enable the group to hire a consultant to guide them through the process of creating the BIZ, as well as cover administrative costs.
"There's a lot of work that needs to be done by the consultant in order to bring this to fruition, and it's hard to quantify how much that template has saved," Lowenstein said.
DDA board member Keith Orr said it makes sense for the DDA to support the formation of a South U BIZ because it can do things that fall outside the scope of the DDA's mission.
"We're responding to a request from the local businesses," stressed DDA board member Russ Collins, executive director of the Michigan Theater. "We do try to support local businesses when they request support from us to help them fulfill a mission that we feel fits with our mission."
Previous story: South U could follow Main Street's lead to form new Business Improvement Zone
Ryan J. Stanton covers government and politics for AnnArbor.com. Reach him at ryanstanton@annarbor.com or 734-623-2529. You also can follow him on Twitter or subscribe to AnnArbor.com's email newsletters.