Posted on
Tue, Apr 23, 2013 : 5:06 p.m.
Jeff Irwin introduces bill that offers in-state college tuition for unauthorized immigrants
By Kellie Woodhouse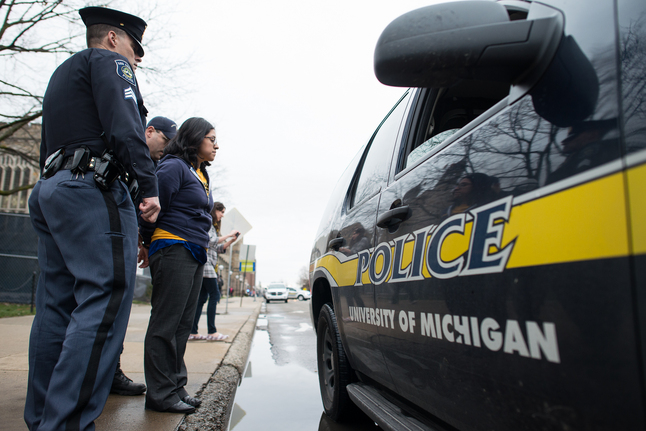 Courtney Sacco I AnnArbor.com
Related article: Immigration proposals: Provide in-state college tuition for young arrivals, establish Michigan office
Democrats from Michigan's House of Representatives are proposing that unauthorized immigrants who attended high school in Michigan for at least three years receive resident tuition rates at the state's 15 public colleges.
That would mean a $26,000 difference for qualifying students at the University of Michigan.
The bill, sponsored by Ann Arbor Democrat Jeff Irwin, is part of a five-bill immigration package introduced by House Democrats. The package includes a bill that establishes a state office of immigration and another bill that allows qualifying immigrants to receive Michigan drivers licenses.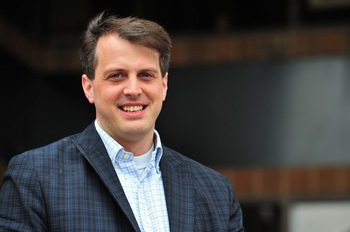 Ryan J. Stanton | AnnArbor.com
Irwin's bill is limited to immigrants who qualify for the federal government's Deferred Action for Childhood Arrivals program, which allows them to live and work in the United States without fear of deportation.
The package comes less than a week after seven U-M students and one alumnus were arrested for blocking traffic during a tuition equality rally on U-M's downtown Ann Arbor campus. Students have been petitioning U-M for two years to offer in-state tuition rates for unauthorized immigrants.
Under existing policy, unauthorized immigrants pay nearly $40,000 a year, and they don't qualify for federal aid.
"The activism on campus, the discussions that are taking place among the regents and the school administration certainly gave me a reason to look deeper into the issue," Irwin said, adding that it "remains to be seen" if his bill will garner bipartisan support in the state Legislature.
At the bulk of Michigan colleges, practices are the same: schools don't offer resident rates for unauthorized immigrants. Western Michigan University students who can prove in-state residency are awarded in-state tuition, regardless of their citizenship status. Wayne State University doesn't require applicants to submit citizenship documentation.
Eastern Michigan University's Board of Regents in 2012 determined that the school could not offer unauthorized students in-state tuition rates because doing so, administrators found, could violate federal grant and funding requirements.
Throughout the fall and winter a U-M task force compiled a report on tuition equality, benchmarking U-M to other schools and exploring the logistics and legality of such a policy. A group of administrators, including the provost and president, are now reviewing that report and crafting recommendations for the Board of Regents, which have the final say on the matter.
During a Board of Regents meeting Thursday, U-M President Mary Sue Coleman said she expected a favorable recommendation to regents.
"We fully expect to have a positive recommendation to the board," she said.
If Irwin's bill doesn't gain support from House Republicans, the possibility looks bright for unauthorized students to receive in-state rates at U-M.
Kellie Woodhouse covers higher education for AnnArbor.com. Reach her at kelliewoodhouse@annarbor.com or 734-623-4602 and follow her on twitter.