Posted on
Thu, Jan 5, 2012 : 12:27 p.m.
Firefighters pay tribute to colleague killed while changing tire along I-696
By Cindy Heflin
Ann Arbor firefirefighter Dan Armitage was a good firefighter and family man and a "great all-around person," Fire Chief Chuck Hubbard said Thursday.
Armitage, 41, died Thursday when he was struck and killed while changing a tire on Interstate 696 in Farmington Hills, Michigan State Police said.
"Our department is shocked and deeply saddened by the news of Dan's tragic death," Ann Arbor Fire Chief Chuck Hubbard said in a statement. "As Dan's identity was just recently confirmed, we are still in the process of sharing this news with the rest of the department. This is a very difficult time for us all."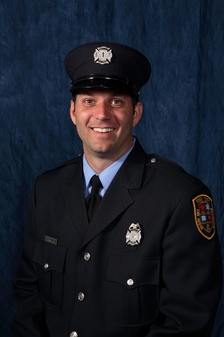 Armitage
, 41, of West Bloomfield Township was hit by at least three vehicles just after 6:30 a.m., State Police Trooper Paul Shunia
told the Detroit Free Press
.
Matt Schroeder, president of the Ann Arbor firefighters union, said the news hit fellow firefighters hard Thursday.
"We hired on together in 1995," he said of Armitage. "He was a fantastic professional fireman who loved his family and he did his job well every day, and he's going to be greatly missed by our department. We'll do whatever we can to support the family."
Schroeder said Armitage was a driver at Engine 6 at the Briarwood fire station on Ann Arbor's south side. He was married with young children.
A preliminary investigation indicates Armitage was on the north shoulder of westbound 696 at Farmington Road changing a tire, state police said in a press release.
At some point, he ended up on the ground in the right lane of the freeway and was hit by the vehicles whose drivers were unable to avoid him.
Another vehicle crashed into the median wall, and the driver suffered minor injuries, the release stated.
Armitage is the second Ann Arbor firefighter in six years to die when struck by a vehicle along a freeway. Amy Schnearle-Pennywitt died in January 2006 from injuries suffered when she was struck at an accident scene on I-94 in Ann Arbor by a pickup truck that spun out of control on the icy road.
AnnArbor.com government and politics reporter Ryan J. Stanton contributed to this story.