Ann Arbor firefighters extinguish blaze caused by dryer malfunction
Posted on Fri, Dec 28, 2012 : 6:29 p.m.
A dryer fire caused extensive damage to an Ann Arbor home Friday morning after a malfunction caused the machine to spread fire to the basement and a first-floor room.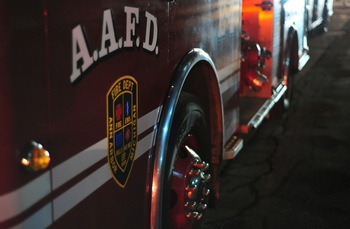 AnnArbor.com file photo
Ann Arbor Fire Department Lt. Craig Ferris said in a statement Friday firefighters were dispatched to a home in the 2800 block of Maplewood Avenue. The fire started in the basement and caused damaged to one room directly above the dryer on the first floor.
The occupants of the home managed to escape the blaze uninjured before calling 911, Ferris said. There were no injuries to firefighters who fought the flames Friday.
Ferris did not provide a monetary damage estimate, only calling the damage "extensive."