Posted on
Fri, Oct 26, 2012 : 5:58 a.m.
Blight Beat: Ann Arbor will ask bank to demolish or repair deteriorating home
By Tom Perkins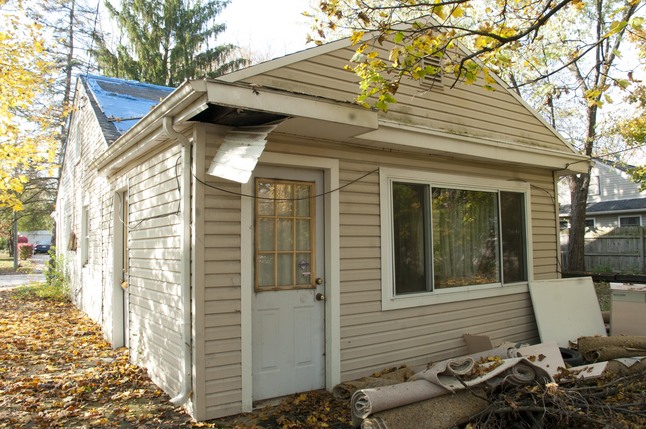 Tom Perkins | For AnnArbor.com
Ann Arbor officials are preparing to ask a bank to repair or demolish a home that has sat vacant in an east Ann Arbor neighborhood since 2006.
The home, at 2365 Pinecrest Ave., is on the city's dangerous building list because it has sat abandoned for so long and is beginning to deteriorate. Its listed owner is LaSalle Bank, which was acquired by Bank of America in 2007.
Ralph Welton, the planning and development department's chief development official, said the city hasn't yet contacted the bank, but the home will be brought before the city's Building Board of Appeals for a show cause hearing at some point in the next several months.
LaSalle will have the opportunity to make its case against demolition and state its intentions for moving forward with the property.
If the board rules against the bank, the city will order the home demolished within 20 days after sending out notice. If LaSalle fails to demolish the home, the city will pay for the demolition and place a lien on the property.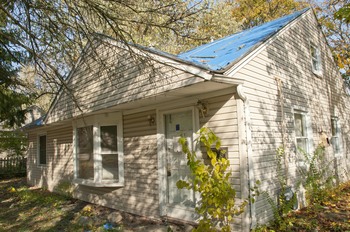 Tom Perkins | For AnnArbor.com
"Usually when the banks find out what we're doing, they'll secure the building and hire contractors to do repairs," Welton said.
The property is assessed at $62,500, giving it an estimated market value of $125,000. The amount owned on the property at the time of its June 2006 foreclosure was $127,743, according to city records.
City records also show the home was first brought to building officials' attention in September 2006.
Among issues at the property is a deteriorating roof that allows the elements to get inside the home. A tarp was placed over the roof, but the tarp has since shredded.
"Things like a tarp on the roof brings the neighbors into us pretty quick," Welton said.
Parts of the interior have been stripped, siding is falling off sections of the home and the soffits are deteriorating in spots. The backyard is strewn with debris and garbage.
The bank and the home's previous owner will receive notification of the hearing before Building Board of Appeals.
"Once you get them in the loop the banks usually respond pretty well," Welston said. "They're trying to turn these properties over and they can't do that when they've been demolished. "
The home on Pinecrest is a block from a burned-out home that also concerned neighbors before it was demolished early this year.
Tom Perkins is a freelance reporter for AnnArbor.com.