Posted on
Sat, Apr 7, 2012 : 5:58 a.m.
Ann Arbor Islamic school to host Michigan's first Muslim spelling bee Saturday
By Danielle Arndt
Founded in 2010 and enrolling just 31 pupils, Precious Sprouts of Ann Arbor may not be the longest-standing pillar in the local Islamic community. But what it lacks in enduring presence, it makes up for in heart.
Precious Sprouts volunteered to organize Michigan's first Muslim spelling bee Saturday. The competition is one of 10 regional contests taking place across the United States this spring.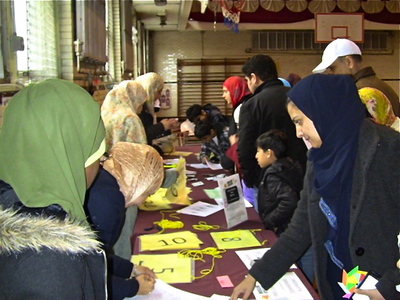 Courtesy photo
A
Chicago
-based company, TMA Worldwide, owned by Muslim couple Asma and Tausif Malik, launched a national Muslim spelling bee in March to "help connect the Muslim community to the mainstream community."
"Muslims are not aware of spelling bees because they are focused on getting their children into engineering or medicine," Tausif Malik said.
Muslim institutions have hosted spelling competitions on a school-wide basis in the past, but never on a national scale, he said.
This is believed to be the first national Muslim spelling bee in the world.
Michigan was almost left out from hosting a regional contest, despite being home to the largest mosque in the United States, the Islamic Center of America, which opened in Dearborn in 2005.
"We were scouting for a school in Michigan but didn't get one. … We were disappointed," Malik said.
He said generally, they looked for schools with large facilities to accommodate the spelling bee competitors and their families. Schools also were encouraged to contact vendors to sell goods at the contests.
The other Islamic schools hosting regional events in New Jersey, New York, Florida, Texas, Georgia, California and other states are much larger than Precious Sprouts. Most are well established, have been around for 10 to 20 years and enroll 400 to 500 students, Malik said.
But when he received the call from Precious Sprouts, the passion its founders showed for giving Michigan Muslims the opportunity to compete was too impressive to turn down, he said.
"We were floored by the statement (from Precious Sprouts) that they would be willing to do it," he said. "They are small but have big vision. … We said if you can hire a place, we will support you."
Precious Sprouts, a nonprofit K-2 Islamic school, currently operates out of a small home at 2626 Packard St. Board treasurer and teacher Khadija Chaudry said it was a struggle for the school's directors to find an adequate facility to rent for the competition with its limited resources.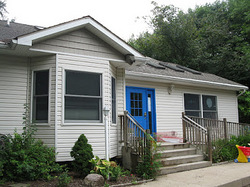 Courtesy photo
"We really didn't have the budget to be doing this, but myself and the other founders have been very dedicated to making it work," she said.
"We promote education. And (the event) is about uniting every school in Michigan and coming together for one cause. We don't get the chance to do things together with others in our community very much. And it's a good avenue for our kids to be active in a larger Muslim community, too."
The spelling bee will take place, beginning at 8:30 a.m., at Wayne Tree Manor Hotel and Banquet Center, 35100 Van Born Road, in Wayne.
Chaudry said she and her fellow organizers are hopeful about 150 people will attend Saturday's event. There will be a small bazaar with people selling ethnic food, clothing, jewelry and other handmade goods. There also will be candy and prizes for children. She said families are welcome to attend the spelling bee just to watch, if their children are not prepared to compete this year.
"Because it's the first year, some families are a little cautious and want to see how it works," she said.
The regional competitions will divide children up into three age categories, 6-8, 9-11 and 12-14. Two winners per age group from each regional competition will move on to the U.S. finals in May in Des Plaines, Ill.
Precious Sprouts is a private school with a cooperative business model. The school keeps tuition low for families with the understanding that parents will be required to volunteer at the school each week, Chaudry said.
Teachers serve multiple roles as educators, administrators, board members and janitorial staff. Chaudry said this differs from traditional models where board members and top administrators are uninvolved in the daily routines of children and teachers, but then are the primary decision makers. Parents also help around the school and provide classroom support.
"We don't mind cleaning up after the kids. You can see our school principal out shoveling snow in the winter," Chaudry said.
For more information on Precious Sprouts, visit its website. Spelling bee information is available here.
Staff reporter Danielle Arndt covers K-12 education for AnnArbor.com. Follow her on Twitter @DanielleArndt or email her at daniellearndt@annarbor.com.