Posted on
Tue, Nov 29, 2011 : 11:52 a.m.
Ann Arbor lawmaker: charter schools making profit off educating Michigan children is unacceptable
By Ryan J. Stanton
State Sen. Rebekah Warren says her proposal to ban for-profit schools in Michigan wouldn't mean the end of charter schools — they'd just have to operate as nonprofit entities.
And that would be a big change from current practice, she said.
"Already in Michigan, four of five charter schools are operated by private, for-profit education management organizations," said Warren, D-Ann Arbor, adding a GOP proposal to lift the cap on charter schools would lead to even more for-profit schools in Michigan. "Allowing these organizations to continue profiting off the backs of our children is unacceptable."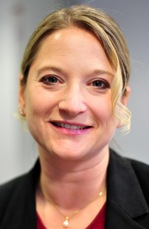 Warren and Sen.
Hoon-Yung Hopgood
, D-Taylor, formally announced plans today to introduce a constitutional amendment banning schools operated by for-profit entities in Michigan.
In October, Senate Republicans pushed legislation that would remove Michigan's cap on charter schools, which Democrats argued opens the doors to more for-profit schools and increased privatization of teachers and school workers.
The constitutional amendment being contemplated, Warren said, aims to protect children from having their education compromised at the expense of corporate profits.
"Our education institutions should not be guided by a mission statement focused on making a profit," Warren said. "Michigan's children deserve to receive an education focused on their success and empowerment — a mission with no room for profits and corporate management."
Hopgood said an approach that encourages businesses to make a profit off educating children is "shameful" and "will make public schools an endangered species."
"A quality education is not a commodity simply to be bought or sold," he said. "We must take action to prevent our children's future from being auctioned to the highest bidder."
The Associated Press reported today that it's unlikely the ban would advance in the Republican-led Legislature, and the Republican-led House Education Committee is resuming discussions on the competing legislation to allow more charter schools in Michigan.
The state has roughly 250 charter schools. Supporters say more should be allowed to boost educational options in public schools.
Ryan J. Stanton covers government and politics for AnnArbor.com. Reach him at ryanstanton@annarbor.com or 734-623-2529. You also can follow him on Twitter or subscribe to AnnArbor.com's e-mail newsletters.