Posted on
Wed, Jan 13, 2010 : 2:40 p.m.
Ann Arbor officials announce time, location of Library Lot interviews
By Ryan J. Stanton
Ann Arbor officials announced today the times and locations for interviews being conducted next week with prospective developers of the Library Lot.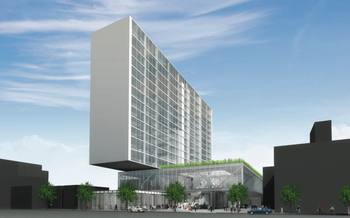 Six separate interviews and a public open house will take place at the Ann Arbor District Library downtown. Interviews will be held on Tuesday and Wednesday, with the public open house running from 6-8 p.m. Wednesday.
The city recently sought creative proposals through an RFP process - or request for proposals - for the development of the 1.2-acre lot owned by the city. The city is looking for someone to develop atop the underground parking structure being built by the Downtown Development Authority on the site.
The site is located at 319 S. Fifth Avenue, two blocks from the Main Street Business District and three blocks from the State Street Business District and the University of Michigan Central Campus. City officials say a successful proposal will be one that is consistent with the community character of Ann Arbor.
"The project would make positive contributions to the immediate neighborhood and the larger community by incorporating elements such as publicly accessible open space, green building design, public art, and a financial return to the city while adding to the vibrancy of the city's central downtown," reads a press release issued by the city today.
The public is invited to attend and participate in the presentation and interviews of the proposed six projects. Thirty minutes will be set aside during each interview to allow for public questions. Public inquiries can submitted in writing in advance to librarylotrfp@a2gov.org.
Here's the interview schedule:
Tuesday - 1 to 2:30 p.m. - Dahlmann
Tuesday - 2:45 to 4:15 p.m. - Ann Arbor Community Commons
Jan. 20 - 9 to 10:30 a.m. - Jarratt
Jan. 20 - 10:45 a.m. to 12:15 p.m. - Acquest
Jan. 20 - 12:45 to 2:15 p.m. - Valiant
Jan. 20 - 2:30 to 4 p.m. - Beztak
Each interview will consist of a 30-minute presentation, 30 minutes of questions from the RFP advisory and technical review committees, and 30 minutes of questions from the public.
All interviews are open to the public and will be held on the fourth floor of the library, 343 S. Fifth Ave. Community Television Network will televise the presentations.
Proposals and supporting information can be found on the city's Web site.
Read AnnArbor.com's previous coverage on the Library Lot.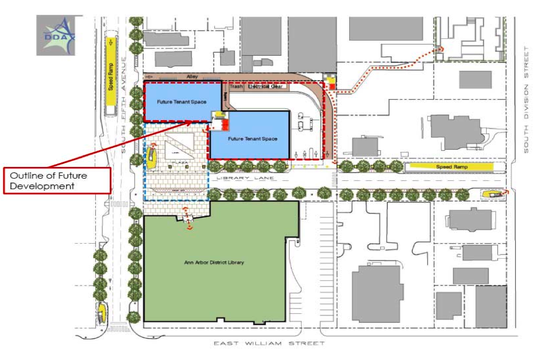 Ryan J. Stanton covers government for AnnArbor.com. Reach him at ryanstanton@annarbor.com or 734-623-2529.