Posted on
Wed, Jul 20, 2011 : 5:59 a.m.
Ann Arbor Police considering 'serial rapist' scenario after new suspect information emerges in South State attack
By Heidi Fenton
After examining the scene of a sexual assault reported Monday on South State Street, Ann Arbor police investigators have determined the suspect was at least 5 inches shorter than they first thought.
That conclusion brings the suspect description closer to the man described in two other recent assaults and could mean police are dealing with just one person or a "serial rapist," Detective Lt. Mark St. Amour said Tuesday.
"We're not sure what we're dealing with, multiple attackers or one," he said. "The cluster that occurred over the weekend, (with) multiple incidents involving female assaults, is rare, not common."
The spate of attacks began around 11 p.m. Friday when a 19-year-old Ypsilanti woman said she was walking near Community High School in the 400 block of North Division Street. A man grabbed her, she said, and tried to pull her into a secluded area. The woman broke free and ran.
Two hours later, around 2 a.m. Saturday, another woman said she was grabbed from behind while walking in the 900 block of Greenwood Avenue. The 22-year-old female told police a man lifted up her dress and fondled her, before she also broke free.
A third attack—the most serious one—was reported two days later.
A woman told police a man grabbed her as she walked through the 700 block of South State Street while on the way home from a party. He reportedly pulled her into an alley off campus near the University of Michigan's Weill Hall and raped her.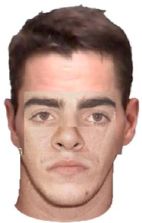 The suspect in the first two attacks was described as 5 feet, 6 inches tall with an olive complexion. He had no facial hair and was wearing a zipped-up black hooded sweatshirt and khaki cargo pants.
Police now believe the alleged rape suspect stands between 5 feet, 6 inches and 5 feet, 10 inches tall. He is described as white, with brown hair and brown eyes. He was wearing a green T-shirt and khaki cargo pants at the time of the attack.
St. Amour said police have interviewed the alleged rape victim and she is doing "OK." The woman has been released from the hospital.
St. Amour said a man suspected of grabbing several women near Briarwood Mall in June remains jailed and police see no connection. Still, he warned the recent spate of attacks is uncommon and urged walkers to exercise added caution.
"The suspect is still outstanding and we continue to tell students, especially females ... to be aware of their surroundings, to travel in groups of two or more. Think twice about cutting through short cuts to a certain area," he said. "Try to stay in lit, well-traveled areas.
Night patrol officers were briefed Monday evening on the attacks and nothing suspicious was reported overnight, St. Amour said.
Safety advocates urge support for victims
As police continue to investigate, local sexual assault prevention advocates have stepped forward to share their message.
Holly Rider-Milkovich, director of the Sexual Assault Prevention and Awareness Center supported by U-M, said several students had contacted a 24-hour hotline manned by trained professionals to share their concerns.
"We have received some calls from students who've experienced sexual violence in the past," she said, explaining how those experiences can come back as painful memories.
Rider-Milkovich said she has used the past couple of days as a launching pad to share the center's message of educating the community on assault prevention. The center has posted messages on its Facebook and Twitter pages and has an editorial planned for the student-run newspaper, The Michigan Daily, reminding students of resources available to report and recover from assaults.
Rider-Milkovich said acceptance of assault victims has improved since the center started 25 years ago, but there is still much room to grow in encouraging victims to approach authorities.
National data indicates nearly 95 percent of sexual assaults go unreported, she said.
"We live in a victim-blaming culture where, when a sexual assault occurs, the focus is more often on what a survivor was doing or saying or acting, or how he or she conducted themselves in the past, than we place on a perpetrator's choices or actions," she said.
Rider-Milkovich emphasized the importance of creating a culture that is accepting of victims and said the university's choice to send an alert message to the campus community with information on the attacks helps to underline the seriousness of the situation and the goal to have an arrest made.
Victims and the legal system
The Washtenaw County Prosecutor's office has placed a greater emphasis over the last five years on guiding victims of assault through the legal system as their assailants are prosecuted.
Victim/Witness Director Brenda Quiet said a single victim's advocate has been dedicated solely to sexual assault cases since 2004.
"Victims know that they have one contact. They establish a relationship very early on—there is always a go-to person," she said. "They know the victim advocate is a phone call away."
Quiet said the advocate participates in meetings with prosecutors and is present at all court hearings. That will happen when police arrest a suspect in the recent cases, she said.
The consistency has allowed the department to more efficiently refer victims to community resources available for recovery, like the SafeHouse Center, which helps assault victims throughout Washtenaw County, and the local Child Advocacy Center, which helps in juvenile cases.
Heidi Fenton covers police and courts for AnnArbor.com. Reach her at heidifenton@annarbor.com or 734-623-4673. You also can follow her on Twitter or subscribe to AnnArbor.com's e-mail newsletters.