Posted on
Thu, Jul 21, 2011 : 5:41 p.m.
Ann Arbor police investigating 4 recent attacks on women
By Lee Higgins
Ann Arbor police detectives continue to investigate four recent attacks on women walking alone, including a rape Monday, and have been receiving tips on the cases throughout the day, Lt. Mark St. Amour said.
St. Amour declined to specify what leads investigators are chasing, but encouraged people to keep calling with information.
Police previously said they had three separate attacks from late Friday through early Monday.
On Thursday, officers confirmed they are investigating a 4th attack dating from last Friday and occurring less than an hour from the time a woman was attacked near Community High School.
So far, police said they have no evidence linking the attacks, St. Amour said, other than that each victim was apparently targeted at random while walking alone.
He also said that he's not aware of any other recent similar attacks in the city.
However, in each reported case, the approximate height of the attacker is similar. In two, the description is the same.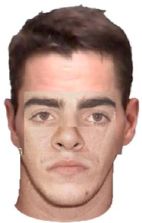 The first attack occurred at about 10:10 p.m. Friday. A 21-year-old Ann Arbor woman was walking near Thompson and East Liberty streets when a man grabbed her around the neck, police spokeswoman Lt. Renee Bush said. The woman resisted, broke free and was not injured, Bush said. In that case, the attacker was described as white, 29 years of age, 5 feet, 7 inches tall, 165 pounds, with a medium build.
Fifty minutes later, a man grabbed a 19-year-old Ypsilanti woman in the 400 block of North Division Street and attempted to pull her into a secluded area, but she got away. Three hours later, a man grabbed a 22-year-old Ann Arbor woman from behind in the 900 block of Greenwood Avenue, lifted up her dress and fondled her before she broke free, police said. In the second and third attack, the man was described as 5 feet, 6 inches tall with an olive complexion. He had no facial hair and was wearing a zipped-up black hooded sweatshirt and khaki cargo pants.
The most recent and serious attack occurred about 12:40 a.m. Monday. An 18-year-old Ann Arbor woman was pulled into an alley and raped in the 700 block of South State Street near the University of Michigan. In that case, the man was described as white, between 5 feet, 6 inches and 5 feet, 10 inches tall, with brown hair and brown eyes. He was wearing a green T-shirt and khaki cargo pants.
Crime Stoppers is offering up to a $1,000 cash reward for information leading to the arrest and conviction of the man responsible for Monday's rape. Anyone with information can call the police department's tip line at (734) 794-6939 or Crime Stoppers at 1 (800) SPEAK UP.
Lee Higgins covers crime and courts for AnnArbor.com. He can be reached by phone at (734) 623-2527 and email at leehiggins@annarbor.com.