Posted on
Sat, Feb 18, 2012 : 5:57 a.m.
Ann Arbor prepared to remove 452 buildings from new FEMA floodplain maps
By Paula Gardner
Ann Arbor officials will conclude a years-long process by April 2 when City Council takes the formal step of approving new federal floodplain maps for the city.
The Flood Insurance Rate Maps — in the works since planning meetings began in 2004 — are the well-researched updates to 1992 maps that were estimated by the Federal Emergency Management Agency.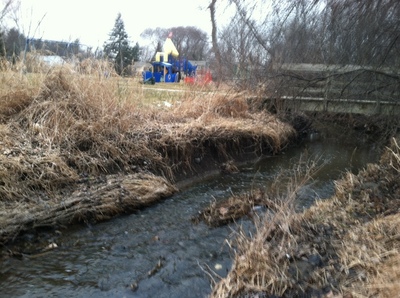 Keegan Gardner | For AnnArbor.com
Several hundred buildings are moving out of the area designated at risk for flooding, while dozens are entering it as the boundaries are redrawn.
"There's a huge reduction in the number of buildings in the floodplain," said Jerry Hancock, the city's stormwater and floodplains programs coordinator.
Across the city, 452 properties are moving out of a floodplain, while 88 will move into one. That represents a 43 percent reduction.
Buildings in a floodplain require flood insurance, Hancock said. The changes also could affect what kind of development could take place on a property.
With flood insurance averaging an estimated $2,000 per year, the difference could be notable for a property owner.
The new maps go into effect on April 3, and by ordinance City Council has to approve them before that time.
City staff has notified all of the building owners involved in the change, Hancock said. The bulk of the properties moving out of the floodplain are in either the area of the Swift Run drain on the city's far east side or the Allen Creek area from Hill Street to East Stadium.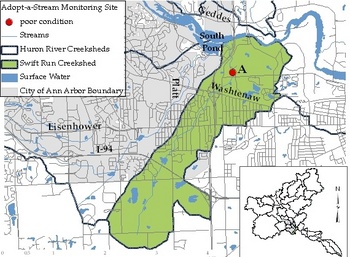 City of Ann Arbor.
The city also used FEMA's maps and GIS information to design a website that allows a property owner to view the changes and other information associated with the floodplains.
FEMA worked out preliminary maps in 2007, and they resemble the final maps, Hancock said.
People who've planned to develop in the city have been watching for the final versions for some time, Hancock added.
"With every developer who's come in since 2004, I've had to say the boundaries could be changing," he said.