Posted on
Mon, Nov 5, 2012 : 5:57 a.m.
As Election Day approaches, a look into who works at the Washtenaw County polls and why
By Ben Freed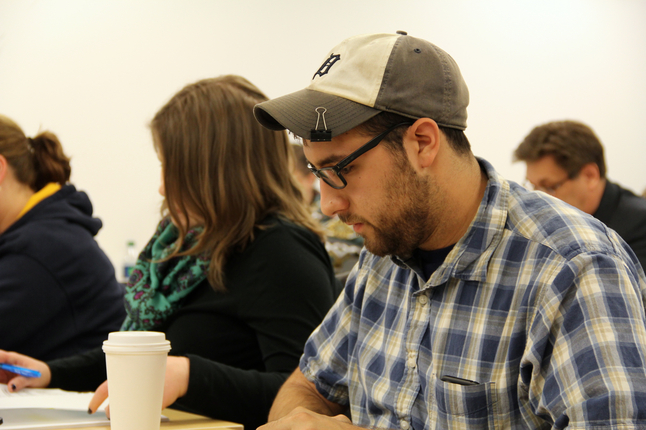 Ben Freed | AnnArbor.com
Experts estimate that by Tuesday, the presidential candidates and Super PACs will have spent as much as $5.8 billion convincing the American people who to vote for.
Millions will be spent in Michigan attempting to pass or block ballot proposals. But it will be election workers and poll inspectors working a one-day job starting at $9 per hour who make sure that everyone is able to cast their ballots.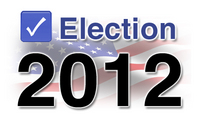 They are the gatekeepers of democracy, working a largely unglamorous job dealing with frustrated people who have been standing in long lines and lawyers ready to pounce on any misstep. But who are these one-day workers who look up your name, hand you a ballot, and pass out the all-important "I voted" sticker?
Ann Arbor election recruiter and trainer Howard Scheps said about 400 Ann Arborites will be poll workers in addition to another 40 who will work counting the absentee ballots for the city. Before they can greet voters on Election Day, the temporary employees have to go through a 4 1/2 hour training session with Scheps.
"The training was very interesting," local family law lawyer and mediator Sherry Chin said after attending a session Oct. 10. "I had no idea how much was involved from the standpoint of the election officials."
The session focused on responsibilities of workers on Election Day that go far beyond checking a voter's name on a list. Partisan "challengers" working for political parties can question whether a particular voter is, in fact, eligible to vote. Dealing with these challengers was a focus of a question-and-answer session after the class.
"We want to train them so they know what to do, empower them so they feel comfortable that what they are doing is correct, and making sure they know they have their co-workers," Scheps said.
"If they and their co-workers can't figure [a problem] out quickly, within a couple of seconds to a minute, they can call the clerk's office. That's the key is they're not an island unto themselves, they always have us."
Across Washtenaw County, about 1,200 people will be trained and work at the polls in this year's election. County director of elections Ed Golembiewski said the pay scale ranges from $9 per hour for first-year workers up to $14 or $15 an hour for chairpeople in some jurisdictions. A poll inspector in Ann Arbor checks in at the lower end of the pay scale at $9/hour with a chairperson in the city making $12/hour.
About 25 people were at the training class Oct. 10, with a wide variety of motivations for working on Election Day. The group ranged in age from recent college graduates looking for job and networking opportunities to retirees looking for something to do. One family showed up three generations strong.
"My mom and my grandmother are also [working at the polls]," 24 year-old Zachary LeMalle said. "It's a family thing, we're really into politics."
Chin worked four years ago as a challenger for the Obama campaign, but said this year she and her husband John, who was at the training, wanted to focus on making sure people were able to vote.
"We've gotten pretty involved with following the news and politics," John Chin said.
"It sounds like there are some dirty things going on, so we're here to make sure they don't happen."
Brian Merlos recently graduated from the University of Michigan with degrees in political science and American culture. He described himself as "somewhere between unemployed and underemployed."
"[I'm] looking for as many job opportunities as possible in the field that provides a service to my community and that can advance myself professionally," he said.
"I think it's going to look good on a resume and hopefully get some good networking opportunities in the world of community service."
While recent graduates made up the low end of the age spectrum at the training, Scheps said election workers can be as young as 16, and he has a group of about 50 high school students who will be working at the polls this year. The program started in 1998, and 200 students participated in 2008. Scheps said training all of the students and adults makes for an extremely demanding few weeks.
"It's exhausting because we've been training 400 people in a two- to three-week span," he said. "It's a lot of talking, I'm pretty hoarse."
But Scheps believes in what he's doing. He's been working in elections for more than 15 years, and he feels strongly about protecting people's right to vote.
"People fought and died ... in the Revolutionary War, for what? To get a representative government. And how do we get a representative government? We vote," he said. "And so people risked their lives in civil rights cases, the 60s, all just to be able to vote, so that's the key is if people are entitled to vote, they should be able to vote. It's as simple as that."
Ben Freed covers business for AnnArbor.com. Reach him at 734-623-2528 or email him at benfreed@annarbor.com. Follow him on twitter @BFreedinA2