More than $1 billion in projects make the list as Ann Arbor releases new Capital Improvements Plan
Posted on Fri, May 4, 2012 : 5:59 a.m.
Ann Arbor's wish list is long — 19 pages long, to be exact — and it includes more than $1 billion in capital projects the city would fund if it had the money.
That includes pumping $146,000 into the old 721 N. Main site, another $5 million into re-skinning the exterior of city hall, $800,000 for a spray park at Fuller Pool, and $5.4 million more toward achieving the vision of an Allen Creek Greenway.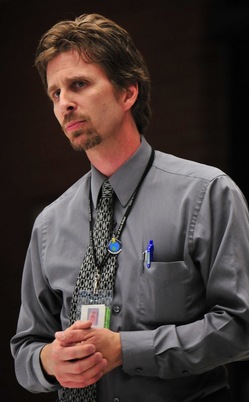 Ryan J. Stanton | AnnArbor.com
Those are just some of the hundreds of projects contained in the city's fiscal year 2013-2018 Capital Improvements Plan, which also includes a number of street improvements, water and sewer projects, upgrades to the city's airport and other work.
Cresson Slotten, the city's systems planning manager, gave a report on the city's updated CIP as the Ann Arbor Planning Commission approved it Tuesday night.
Slotten said the CIP is a list of all of the city's identified capital needs. Just because a project makes the list, he said, doesn't necessarily mean it's going to be funded.
The city code requires that the Planning Commission annually prepare a Capital Improvements Plan for the next six fiscal years.
The 2012-2017 CIP was approved by the Planning Commission in January 2011 as a supporting document for the city's Master Plan and later approved by the Ann Arbor City Council in February 2011 as the basis for the fiscal year 2011-12 capital budget.
With approval of the updates, the 2013-2018 CIP also becomes a supporting document for the city's Master Plan and will be used as the source document for the city's capital budget planning.
Slotten's report highlights changes to the plan from last year, including an adjusted schedule for the Ann Arbor-Saline Road reconstruction project and a new roundabout going in at the intersection of South State Street and Ellsworth Road.