Posted on
Fri, Jun 17, 2011 : 5:59 a.m.
Ann Arbor residents asked to share ideas for future of Platt Road juvenile court property
By Ryan J. Stanton
Washtenaw County Commissioner Yousef Rabhi is inviting residents interested in the future of the former county juvenile court property on Platt Road in Ann Arbor to share their ideas.
Rabhi, D-Ann Arbor, has organized a community forum that will take place at 3 p.m. Saturday at the now-vacant facility at 2270 Platt Road, just south of Washtenaw Avenue.
The purpose of the forum, Rabhi says, is to help build a community vision for what the county should do with the 13.5-acre site.
County officials recently moved the juvenile court staff out of the aging facility and into the third floor of the downtown county courthouse.
The juvenile detention portion of the operation was moved out to Hogback Road about eight years ago. Some records are still housed in storage on the Platt Road site.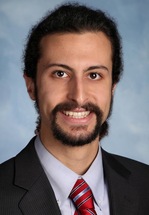 With the future of the Platt Road site uncertain, Rabhi said it's important that neighbors and concerned citizens have a voice in the process of determining what happens there.
"I think this whole conversation is just starting now," he said. "We only moved out at the beginning of May, so it's not like the property has been vacant that long. I think the discussion is going to happen over the course of the next year."
Two buildings stand on the site, including the 45-year-old, 42,320-square-foot juvenile court building and a smaller house-like building. County officials have decided the cost needed to complete repairs would exceed the cost of demolition.
Rabhi said demolition of the buildings is likely sometime in the short-term. What happens after that is up for the county to decide.
As he's gone door to door talking to residents, Rabhi said he's heard a wide array of ideas for the property, including making it a dog park, a community garden or an alternative energy demonstration plot.
Others suggested selling it to a private developer, possibly for affordable housing, while one man simply said anything that'll generate tax revenue.
"There's not really any traction in one direction because this isn't really an issue that's on the top burner right now," Rabhi said. "I figured the best way to do that is to bring it right to the community that's most affected by it because it's sitting right there in their backyard."
Rabhi is hoping for a good turnout Saturday.
"I've handed out fliers inviting the neighbors immediately adjacent to the property," he said. "It's also open to anybody who's interested in coming. It's an open forum."
For more information, contact Rabhi at (734) 548-5159 or rabhiy@ewashtenaw.org.
Ryan J. Stanton covers government and politics for AnnArbor.com. Reach him at ryanstanton@annarbor.com or 734-623-2529. You also can follow him on Twitter or subscribe to AnnArbor.com's e-mail newsletters.