Posted on
Tue, Nov 6, 2012 : 10:57 p.m.
Incumbent Deb Mexicotte elected to 4th Ann Arbor school board term by large margin
By Danielle Arndt
Incumbent and current Ann Arbor school board President Deb Mexicotte has been elected for a fourth term.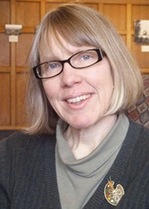 Not all of the precincts have reported yet, however, Mexicotte currently has more than double the votes of her challenger.
With 91 of 94 precincts reporting in the Ann Arbor school board race at 3 a.m. Wednesday, Mexicotte led former local businessman Dale R. Leslie 31,391 votes to 17,716. The only outstanding precincts remain Webster Township and absentee voters in Pittsfield Township.
Mexicotte, 53, was first elected to the school board in 2003. She has served as board president for about the past three years.
Leslie, 63, of Scio Township, previously owned Leslie Office Supply in downtown Ann Arbor with his family. He also is an Ann Arbor Public Schools graduate, lifelong resident and local history buff.
Leslie carried Superior Township, Precinct 5, and absentee voters in Salem and Northfield townships. The city of Ann Arbor voted handedly in favor of Mexicotte in the polls.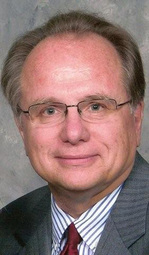 Leslie, whom the
Huron Valley Central Labor Council
endorsed in the race, said he was disappointed the race didn't turn out to be closer. He had hoped the labor union's endorsement would generate some 8,000 votes for him.
"I still think the fact that labor threw their endorsement behind me, a former businessman — I still think that's unprecedented. I can't remember that happening before, at least locally," he said. "They stuck their neck out for me, and I'm grateful. I just wish those votes had materialized."
Leslie has never run for public office before and said he has no plans to again.
"I pretty much said that in the beginning, that this would be a one-time experience for me. ... I don't see myself fading into the woodwork. I'll still speak out on issues ... but I won't have the bully pulpit behind me of being an elected official, or even a candidate, which kind of helps people to listen to you more."
Leslie said the most difficult thing he has learned throughout this process is the difference between friends and acquaintances.
Follow the results
Keep an eye on the voter tallies as they come in
"I meet someone and have a conversation or two with you and I consider you my friend. And I think I set myself up for a letdown," he said. "I literally think everyone I come in contact with is a friend and that's been a tough lesson for me."
Leslie said he did have one last piece of advice for the Ann Arbor Board of Education as a whole, and that is to look for the disadvantages in things. He said when someone comes up with a new and shiny idea, especially to save money, the advantages often are obvious. But he said it's the disadvantages that often have the largest consequences — "so search for those when making decisions."
Mexicotte has not run opposed in a race since 2003, which was her first attempt to serve on the school board.
"Running as a normal person, who doesn't have a machine, doesn't have a party — it's kind of awful and intimidating in a lot of ways to mount a fall campaign during a presidential election year," she said. "I found it very hard to reach out to the number of voters that were going to be (at the polls). I had to rely on the endorsements of those who knew me, my record, my experience and the network of people who were willing to reach out to their neighbors and were willing to say they think I've done a good job."
Mexicotte said it was eye-opening and surprising for her to learn that people in the Ann Arbor Public Schools community had been paying attention and appreciated her service during the past nine years.
"It's been gratifying to have the support and encouragement from the community."
Recent campaign finance reports show the Committee to Elect Deb Mexicotte raised $2,860 since September toward Mexicotte's campaign and spent $1,542.93 on printing costs for flyers, buttons and business cards, as well as graphic design services for these campaign materials.
Mexicotte's committee had a balance of $62.49 from previous elections, so it currently has $1,379.56 in cash at hand.
Leslie filed a reporting waiver at the start of his campaign indicating he planned to raise and spend no more than $1,000 this election cycle.
Danielle Arndt covers K-12 education for AnnArbor.com. Follow her on Twitter @DanielleArndt or email her at daniellearndt@annarbor.com.