Posted on
Fri, Sep 10, 2010 : 5:06 p.m.
Ann Arbor school board receives 7 bids for superintendent search firm
By Kyle Feldscher
Ann Arbor Public Schools received bid from seven professional services firms, including three from Michigan, to assist the Board of Education in its search for a new superintendent.
Dave Comsa, the district's assistant superintendent for human resources and legal services, and Amy Osinski, the board secretary, opened the bids at a meeting this morning.
The Michigan firms that submitted bids were David J. Kinsella & Associates, Michigan Association of School Boards and the Michigan Leadership Institute, which is heading up Dexter Community Schools' search for a new superintendent.
Kinsella's firm put its base bid amount at 15 percent of the first year's base salary of the new superintendent, MASB put its at $22,050 and MLI's was $17,000 to $23,000.
The other firms and their bid amounts were: Hazard, Young, Attea & Associates of Rosemont, Ill. at $28,000 to $30,000; ProAct Search of Wilmette, Ill., at $22,450; McPherson & Jacobson LLC of Omaha, Neb., at $18,500; and Ray & Associates, Inc. of Cedar Rapids, Iowa, at $21,000 to $24,500.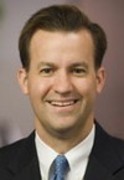 The firms will be seeking a replacement for Superintendent Todd Roberts, who is leaving the district in December to take a job in North Carolina, where he's originally from. Roberts will become the chancellor of the North Carolina School of Science and Math.
Ann Arbor school board President Deb Mexicotte said at a meeting in late August that she was expecting the board to have to pay $20,000 to $35,000 for a search firm. The district spent $14,000 on a professional services firm during its last superintendent search, she said.
Kyle Feldscher covers K-12 education for AnnArbor.com. He can be reached at kylefeldscher@annarbor.com.