Posted on
Fri, Dec 14, 2012 : 5:58 a.m.
Ann Arbor school district tries to sell vacant land in Mid-Michigan
By Danielle Arndt
Ann Arbor Public Schools is trying to sell 165.33 acres of vacant property in Mid-Michigan that Tappan Middle School previously used for environmental field trips.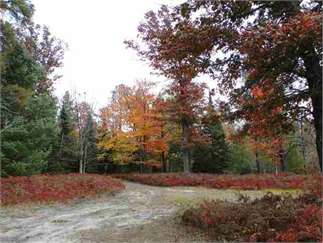 Courtesy of Re/Max
AAPS owns the 165-acre parcel of Pure-Michigan wilderness in
Missaukee County
near
Cadillac
, a recent facilities report revealed.
Ann Arbor students have not visited the land in at least 30 years, said Randy Trent, director of physical properties for AAPS.
The land used to be used for field trips when Tappan had its environmental program, "but because of the distance, that sort of died over time. ... And now everybody has tighter budgets," Trent said.
He said the district purchased the land in small pieces. The most recent purchase he could find was from 1940.
The total parcel was appraised and Re/Max currently has it listed at $165,000.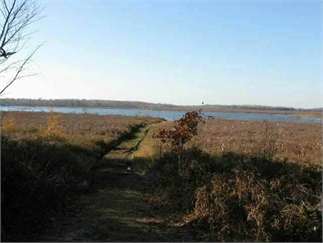 Courtesy of Re/Max
The parcel is called a duck hunter's paradise on
LandWatch.com
. The terrain is described as mixed, from level to rolling. There also are some low-lying swampy areas, so the property is listed for recreational use.
According to the website, the property adjoins a secluded 200-acre lake, called Cranberry Lake. The Lake is unaccessible from the property, but there is a two-track leading to some state-owned land with public access to the lake, the website says.
The 165-acre parcel is the last of three unused properties AAPS has attempted to get rid of. Trent said AAPS also previously owned property in Traverse City and Canada.
According to Trent's recollection, the Canadian property was gifted to AAPS.
"I think it was a case where a family member passed away and left us the property. (They) thought it would be a nice place to take students," Trent said. "I don't know that anyone ever went there."
The Traverse City parcel was very small, maybe about an acre, with a small building on it, he said. He thinks this property was at one point gifted to the district as well.
The properties in Traverse City and Canada were sold years ago, Trent said. The Missaukee County property is the last of the surplus land AAPS has. The school board authorized Trent to try to sell the land a few years ago, with the hopes it could help reduce the budget deficit.
Trent said the Missaukee County property is beautiful, but the economic situation of the past few years has made it a tough sell.
Danielle Arndt covers K-12 education for AnnArbor.com. Follow her on Twitter @DanielleArndt or email her at daniellearndt@annarbor.com.