Posted on
Wed, Jan 4, 2012 : 3:28 p.m.
Ann Arbor state reps want to see $1B surplus aimed at education
By Danny Shaw
The exact amount of Michigan's state budget surplus may be uncertain, but Ann Arbor state representatives are thinking about where it came from and how to spend it.
The surplus — which could top $1 billion — is being calculated, in part, based on a report last week by the Senate Fiscal Agency. It will be used by state officials to help come up with a consensus revenue forecast on Jan. 13.
Funneling money back into the state's education system is the primary concern for Rep. Jeff Irwin, D-Ann Arbor.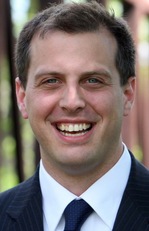 "The first thing that comes to mind is that my Republican colleagues made a mistake in cutting K-12 education," Irwin said. "It's clear the magnitude of the cuts weren't necessary."
According to Irwin, over $1 billion has been taken from the Michigan education system and he said the surplus should go directly back into school funding.
"I've been frustrated with reallocation of education dollars," Irwin said. "Michigan's future is dependent upon the education system. It was taken from K-12 and needs to be put back into it."

Before serious planning for the surplus can start, Rep. Mark Ouimet, R-Scio Township, would like to see the exact dollar amount, but also wants to see allocations for the education system.
"We have to wait and see what exactly is there," Ouimet said. "In general, making sure education gets additional funding certainly is one area of concern."
Ouimet said the tough decisions in Lansing over the last year are what led to the surplus and that proves the decisions were the right ones.
"We have a truly balanced budget," he said. "The game plan the governor laid out here in the last year is working. It shows Michigan is open for business."
For Rep. David Rutledge, D-Superior Township, some of the surplus might not be excess dollars, but possibly a miscalculation.
"I think that someone didn't crunch the numbers properly and made poor projections," Rutledge said. "Those assumptions and projections didn't include that type of projected surplus."
Rutledge said he would like to see more of a breakdown of the surplus dollars, which will be further analyzed in the coming weeks, but wants the state to set its sights on K-12 education.
"Let's make sure our education system is the best it can be," he said. "Let's stimulate education in amazing ways."