Posted on
Thu, Dec 1, 2011 : 5:59 a.m.
Ann Arbor woman talks about hoarding's toll on families on Anderson Cooper's daytime show Thursday
By Cindy Heflin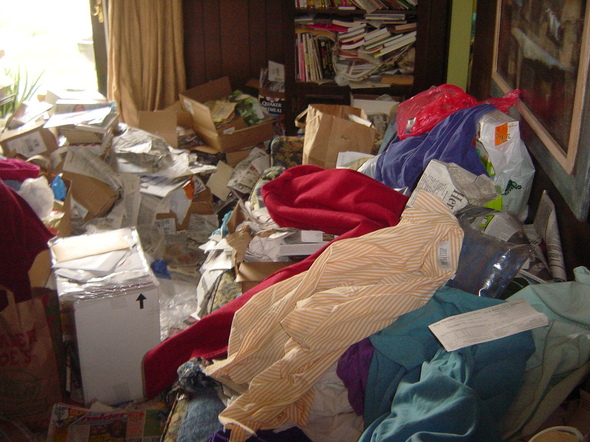 Photo courtesy of Elizabeth Nelson
When
Elizabeth Nelson
was growing up, she often visited her friends in their homes, but no one ever came to hers. Her mother, and later Nelson herself, was too embarrassed to let anyone see their house.
That's because it was piled high with stuff - bags of papers, stacks of books, mountains of clothing. Nelson's mother, now 78, is a hoarder, and, despite the proliferation of television shows that capitalize on the shock value of seeing someone practically buried under trash, Nelson said the depths of the problem are little understood.
"This is a problem affecting all kinds of people you would never guess," she said.
Nelson, whose efforts to clear out enough stuff to make at least part of her mother's home livable once prompted her mom to call the police, will talk about the impact of hoarding on family members on Anderson Cooper's daytime talk show today. The show airs at 3 p.m. on WDIV Channel 4 in Detroit.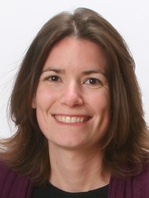 The show features a hoarding mom and her daughter. Nelson said she was surprised at how uncomfortable she felt during the taping, especially because she was talking about the problems the hoarding was causing for her daughter.
"It was very awkward sitting next to that woman and realizing the message I wanted to say was very harsh to her."
She said she found the daughter surprisingly sympathetic to her mother's predicament.
"Her daughter doesn't have any private space to call her own. She can't have friends over and she's embarrassed and ashamed of where she's living."
Nelson, 37, is the spokeswoman for an organization called Children of Hoarders. The group maintains a website, and holds monthly support group meetings in Ann Arbor. The organization was founded by a woman in Texas named Donna Austin, but Nelson has been part of it from the beginning.
Nelson said Children of Hoarders was set up to educate people about the problem of hoarding, let them share their experiences and help them see that they're not alone.
Nelson said people don't usually talk about hoarding, and people affected by it often try to hide it as her mother did, so they may feel like they're the only ones dealing with this kind of problem.
She said it's important for people who may have such a problem to get outside help. "It's not something you can fix by yourself," she said. Addressing the problem is important not just for the hoarder but for the rest of the family, she said.
It was the impact her mother's hoarding was having on her father that prompted her and her siblings to try to do something about it in 2006. Her sister invited their parents to visit her in West Virginia, and Nelson and her other siblings went to their parents home and tried to clean out the first floor to make it livable. She said they filled a dumpster with trash, mostly from the basement, then moved things from the first floor into the basement to create some livable space.
Her mom was horrified when they arrived home to find what had been done. She stayed up all night making a list of the things she said her children had stolen from her.
Nelson and her siblings tried to set up a system through which her parents could maintain some sense of order in the cleaned-out rooms, but it didn't work, she said. Her mother filled up the space again.
Finally, in March of this year, when it was clear that her father was going to need to start using a wheelchair to get around, Nelson and her sister took another stab at clearing out part of the house. That's when her mom called the cops.
She said they had their father's permission to try to make the house more livable, but he was away in a health-care facility. One officer was sympathetic and tried to reason with her mom, Nelson said. But the next day, when her mom called police again, another officer said unless her father was home standing at the door telling them it was OK for them to come in the house and clean, her mom had a right to keep them out.
Her mother's hoarding problem has persisted, Nelson said. She buys bags of clothing that end up sitting about the house. She has bags of mail stretching back to the years when the elder George Bush was president, Nelson said. Eventually, her brother made one room in the house where her dad could stay and use his wheelchair. The rest of the house is inaccessible to him, she said.
Meanwhile, Nelson's relationship with her mother has grown strained.
"We don't really talk," Nelson said. "I go to their house so that my kids can see their grandfather and she pretends that she has a relationship with my kids."
She said her mother can't acknowledge the problem and doesn't think it's anybody's business. "She watches these television shows and she says 'I'm not like them.' She resents anybody wanting to interfere."
Professional organizers and mental health professionals can help hoarders and their families deal with the problem, which Nelson said is really a mental illness. But her own experience is evidence of the difficulty of getting a hoarder to change his or her ways.
"There are all kinds of people who have really been broken by having this in their family, she said. "I think it's more complicated than anybody would guess."