Ann Arbor's Ned Staebler files signatures, making bid for Michigan state rep official
Posted on Mon, May 10, 2010 : 5:59 p.m.
Ned Staebler filed paperwork with the Washtenaw County Clerk's Office today to put his name on the ballot for state representative in Michigan's 53rd District.
Staebler, a Democrat, collected and submitted more than 200 signatures from area residents. He said signature collection was another aspect of his campaign's field operation, which has knocked on the doors of 6,500-plus likely primary voters.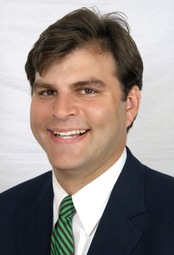 "I'm very proud of the grassroots support my fellow citizens showed me throughout this process," Staebler said. "I'm a firm believer that anyone who wants to get elected to any office has to make engaging voters on the issues they care about a central focus of their campaign, and collecting these signatures was a great way to do exactly that."
Staebler is facing off against Washtenaw County Commissioner Jeff Irwin, also a Democrat, for the seat being vacated by state Rep. Rebekah Warren.
Staebler is currently a vice president at the Michigan Economic Development Corp., where he administers the state's 21st Century Jobs Fund, a 10-year, $2 billion initiative to transform Michigan's economy.
He lives in Ann Arbor's Fourth Ward with his wife Annie and 2-year-old son Teddy.
For more information on Staebler, visit www.nedstaebler.com.
For information about Irwin's campaign, visit http://voteirwin.com.