Posted on
Tue, Jul 20, 2010 : 11:41 a.m.
Ann Arbor's new pedestrian safety ordinance seeks to prevent 'playing Frogger' to cross city streets
By Ryan J. Stanton
The Ann Arbor City Council unanimously approved a new pedestrian safety ordinance Monday night that gives walkers the upper hand when trying to brave traffic to cross city streets.
It's a new kind of share-the-road philosophy, and city officials acknowledge it will take time and education to change the current culture. In the words of Police Chief Barnett Jones, it's an effort to stop pedestrians from "playing Frogger trying to cross our roadways."
The ordinance change, brought forward by Council Member Carsten Hohnke and Mayor John Hieftje, clarifies the obligation of motorists to yield to pedestrians in crosswalks.
According to the new ordinance, when traffic control signals aren't in place or aren't in operation, the driver of a vehicle must stop and yield the right-of-way to every pedestrian not only within a crosswalk, but also pedestrians approaching a crosswalk.
"The major change is that you're not required to risk one of your limbs to claim the right to the crosswalk," Hohnke said. "So that if you're intending to enter the crosswalk, if you're about to enter the crosswalk, it now gives police officers the discretion to say (to motorists), 'Hey, you know that person wanted to get into the crosswalk, and I'm going to ask you to provide them the right of way to do that.'"
Under the previous ordinance, Hohnke said, even if a pedestrian was waiting several minutes to enter a crosswalk, police had no opportunity to help them.
"Because of that, they're waiting and waiting and waiting, and what you get is kids that start dashing across the road and that's not good for anybody," Hohnke said. "And so this is a way that a lot of communities across the country have helped address that to say, 'Look, you don't have to leave a position of safety just to cross.'"
Erica Briggs, membership chairwoman for the Washtenaw Bicycling and Walking Coalition, said her group worked with Hohnke and the mayor over the last nine months to bring forward the ordinance revisions. She said the previous ordinance lacked the clarity and strength to protect pedestrians trying to cross at marked crosswalks.
The WBWC is circulating a YouTube video right now that its members say demonstrates the need for the ordinance revisions. Watch it here:
The new ordinance includes safeguards for drivers, too. It states a pedestrian can't suddenly leave a curb or other place of safety and walk or run into a path of a vehicle that is so close it is impossible for the driver to yield.
Also, every pedestrian crossing a roadway at any point other than a marked crosswalk must yield the right-of-way to all vehicles.
Jones said the city and police department need to hit the community "very hard" with education about the new ordinance. He called the ordinance a "great foundation" for improving pedestrian safety in Ann Arbor, but he said he's concerned how the city is going to convince drivers that they need to stop when they see pedestrians.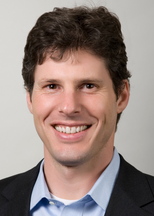 "I believe we need to find a way to signal the operators of the vehicle that the pedestrian is going to own the roadway," Jones said, noting that in parts of Canada, the culture is such that pedestrians point to the intersection and vehicles stop.
Jones said other communities use a "flag system." When pedestrians walk up to a crosswalk, they pick a flag out of a small canister and hold the flag out.
"That means that 'I'm going to occupy the crosswalk,'" Jones said. "When they cross the walk, they put the flag back in another canister on the other side of the crosswalk."
Jones said signal systems are in place in other communities where a pedestrian walks up, pushes a button, and lights come on to indicate to drivers that the crosswalk is going to be occupied by a pedestrian, and vehicles must stop.
"These are the type of things I believe that we need to consider," he said. "I believe a lot of great work has been done on this ordinance, and I believe that we're going to be moving in the right direction so that our citizens are not playing frogger trying to cross our roadways."
Hohnke called it an exciting step forward.
"It's a big improvement for our pedestrian safety as well as the pleasantness of walking and biking in our community," he said. "And it really brings us up to speed with what a number of communities across the country are doing. This is very similar to an ordinance that's been in place in Boulder, Colo., for over 20 years and that they've had a lot of success with."
But Hohnke said it's only one step in continuing efforts to make Ann Arbor more pedestrian friendly. "We're looking forward to taking on the next ones," he said.
Ryan J. Stanton covers government and politics for AnnArbor.com. Reach him at ryanstanton@annarbor.com or 734-623-2529.