Posted on
Wed, May 1, 2013 : 5:58 a.m.
April ties for third wettest on record in Ann Arbor
By Cindy Heflin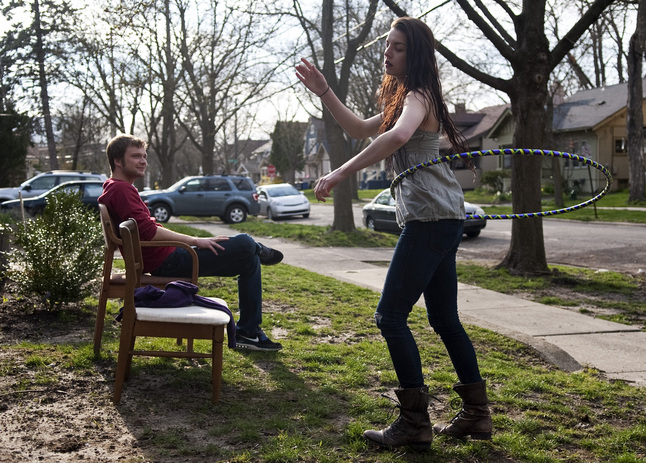 Daniel J. Brenner | AnnArbor.com
If you're tired of rain, it's no wonder. Last month tied the record for the third wettest April on record in the Ann Arbor area.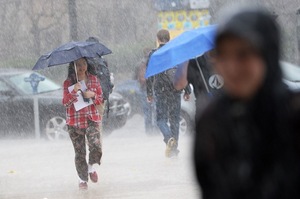 Melanie Maxwell | AnnArbor.com
As of April 30, Ann Arbor had recorded 6.25 inches of rain for the month, said
Dennis Kahlbaum
, University of Michigan weather observer. That's 3 inches more than the average of 3.25 inches Ann Arbor receives in a normal April.
This year's wet weather puts April 2013 in a three-way tie with Aprils in 1893 and 2011. The most rainfall ever received in April in Ann Arbor since the beginning of modern record-keeping was 6.66 inches in 1937.
This April was also a good bit cooler than normal, with the average high temperature for the month coming in at 56.4 degrees, more than 3 degrees blow the normal 60, Kahlbaum said.
But things are looking up. Highs in the 70s are expected the rest of the week, and there's no rain in the forecast until Sunday.
It's about time, said Jan Turner, of Turner's landscape contractors and garden center in Lodi Township. "We had sleet and hail last week and it's kind of discouraging when you look out," she said.
People are eager to get outside and work in their yards and gardens, she said.
"I think everybody's anxious. Everybody's tired of winter."
See updated weather conditions on AnnArbor.com's weather page.