Posted on
Wed, Nov 23, 2011 : 9:01 a.m.
Are you at risk for Alzheimer's? University of Michigan study could let you know.
By Kellie Woodhouse
A University of Michigan study looks to measure the risk of someone with mild memory problems developing Alzheimer's Disease later in life.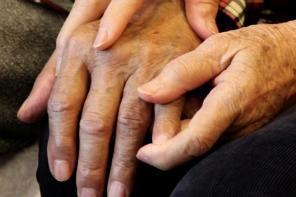 AP Photo
The study will use genetic testing and risk evaluations on individuals with minor memory and thinking problems to determine if they are at risk of developing Alzheimer's within the next three years.
The university is conducting the study alongside Harvard University, Howard University and the University of Pennsylvania.
Previous studies have mainly focused on a five-year window.
According to Scott Roberts, a U-M Public Health professor and researcher, medical researchers have been increasingly focusing on individuals who suffer from minor memory difficulties that do not inhibit them from carrying out day-to-day activities.
"It's become this new condition that's kind of in-between normal agiang and Alzheimer's," he said. "It's a group that may be on their way to Alzheimer's, and this genetic test may be able to help determine that."
Studies have already shown those who exhibit mild impairment are at an elevated risk for developing Alzheimer's. This new study, however, seeks to determine on an individual-by-indvidual basis how likely it is for someone to develop Alzheimer's within three years. The study will also evaluate an at-risk individual's emotional and physical response to genetic test results.
"The ultimate goal is really to determine the benefits and risk of this kind of genetic testing," Roberts said.
"Right now it's kind of a grey area as to whether we should offer this type of genetic testing," Roberts continued. "This is information that medical doctors might not find as useful, but individuals and family members might still want to know."
The study will follow 180 participants, 45 at U-M, who will range in age from 55 to 90, for 12 months.
Researchers will also evaluate the response of an at-risk individual's spouse, partner or caretaker.
Kellie Woodhouse covers higher education for AnnArbor.com. Reach her at kelliewoodhouse@annarbor.com or 734-623-4602 and follow her on twitter.