Posted on
Sun, Aug 29, 2010 : 5:57 a.m.
State incentives lure many experienced Ann Arbor-area teachers into retirement
By Kyle Feldscher
Before this year's budget cycle, Bob Brown had no plans to retire.
Working in the planning center at Forsythe Middle School in Ann Arbor, he was doing something he loved with no intention of getting out in the near future. However, when the planning center, where students go to work out problems, was cut from the district's budget and the state of Michigan offered retirement incentives, he decided it was time to go.
"I wasn't going back into the classroom and if I had the opportunity to retire and not take a job away from younger teachers, I decided, 'Hey, why not retire?'" the 40-year district employee said.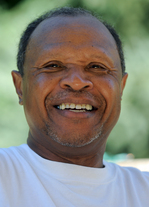 Brown was one of about 100
Ann Arbor Public Schools
teachers who took the incentives the state offered them to retire this year. District spokeswoman Liz Margolis said about twice the number of teachers retired this year compared to normal summers
"We usually have about 30 to 45 a year," Margolis said.
The same is true in districts across Washtenaw County. Teachers retired at rates much higher than normal.
Brown had spent the last four years working at Forsythe in the planning center, a part counseling and part disciplinary role in which he worked with students who had behavior problems. Before that he taught social studies for 23 years at Huron High School, where he coached baseball and was involved in numerous student activities, and spent 13 years at Roberto Clemente Student Development Center, an Ann Arbor alternative high school.
He's now working with the Master of Arts Certification (MAC) Program at the University of Michigan, helping students who are attempting to get teaching certificates and master's degrees.
"The MAC program was something I had thought about previously," he said. "It just kind of worked out where they had an opening this year."
Related article
The
Michigan Legislature
passed the incentive package in May in an effort to save hundreds of millions of dollars in operating costs in teacher salaries. The plan increased pension benefits for teachers who retired between July 1 and Sept. 1, aiming to get older, higher-paid teachers to retire to make way for younger, cheaper teachers.
In addition to the 100 teachers in Ann Arbor who retired this summer, another 30 teachers accepted a one-year deferment on the incentive package, Margolis said. Those teachers will still get the pension incentives to retire, but will work during the 2010-11 school year.
In Ypsilanti, 34 teachers and a total of 85 staff members district-wide retired, spokeswoman Emma Jackson said.
"This is not normal, it's exceptionally high," Jackson said. "We usually don't have anything near those type of retirement numbers. It just leaves a deep void."
Jackson said Ypsilanti High School was hit particularly hard with a number of experienced and popular teachers choosing to retire. Among the retirees was Pat DeRossett, former principal of Estabrook Elementary School who had more than 40 years of experience as a teacher and principal.
Scot Graden, superintendent of Saline Area Schools, said his district saw 23 teachers retire and 39 total retirements, including support staff and administrators. He said just three of those teachers have been replaced, saving the district about $1 million in operating costs.
However, he said those savings come at a price.
"From an institutional standpoint, it's a significant loss," Graden said. "I did the math and among those 39 staff members we lost over 1,000 years of experience within the district. Those of us still here need to be cognizant of that. A lot of knowledge walked out the door."
Dexter Interim Superintendent Mary Marshall voiced a similar concern, but she said there's a silver lining too.
Her district had 20 teachers retire and is replacing 12 of them with younger teachers that, while inexperienced, were refreshingly enthusiastic.
"When we meet these teachers, they're ready to take on the world," she said. "We meet them and see their enthusiasm and we get recharged and even though were busier than ever, we're really excited for the new year. We have some really talented candidates coming in."
Marshall said her district was looking to save between $650,000 and $700,000 in teacher salaries. This was the first year since the recession began that more than one teacher retired and a normal number in earlier years was about four or five per year.
"This is huge, unlike anything we've seen before," she said.
Burt Emerson, a financial consultant for Willow Run Community Schools, said the district saw 12 teachers retire, which he estimated was twice the normal rate. However, he said the full savings of those retirements are not being realized.
He said the savings estimates originally provided did not take into account the cost of calling back laid-off teachers before hiring new teachers, something required by collective bargaining agreements. One teacher who was recalled after being laid off actually makes more money than one of the district's retirees, he said.
"There's only one unadulterable law of economics, and that's there's no such thing as a free lunch," Emerson said. "The downside to calling people back is the presumption that we were getting a senior teacher at the top of the schedule to go away, avoiding the tippy top salary, replacing with a rookie salary. That doesn't hold if you have to call people back."
Whitmore Lake Superintendent Kimberly Hart said her district had nine teachers retire this year. Eight of those were elementary school teachers and one was at the high school level.
Milan Community Schools had about 10 teachers retire with 26 district employees retiring overall, said Superintendent Bryan Girbach. He said the district is hiring back about five positions with special certifications, but the retirements are allowing the district to shrink its staff.
"What it really did in Milan is allow us to downsize our staff without having to lay off," he said. "We are hiring a few positions … with a special education or art teacher, you can't just slide another person in there."