Audio Report: Allen Elementary in Ann Arbor was hot but not bothered during Wednesday's heat wave
Posted on Wed, Jun 8, 2011 : 5:23 p.m.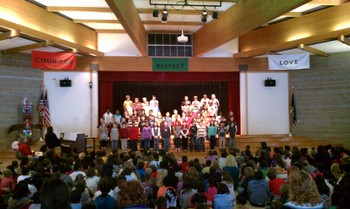 Andrew Turner | Intern/Contributor
No A/C, no problem for Ann Arbor Public Schools this week, according to teachers and district officials who spoke today with AnnArbor.com's Ben Freed.
Most schools do not have air conditioning, but Wednesday's mid-90s temperatures didn't prompt closures.
Hear reasons why in this audio report from Allen Elementary on Ann Arbor's east side.
Ben Freed is a summer intern at AnnArbor.com. You can reach him by email at benfreed@annarbor.com or by phone at (734)-623-4674. Follow him on Twitter @BFreedInA2.