Augusta Township to ask voters to approve millage to reinstate police coverage
Posted on Wed, Oct 24, 2012 : 5:58 a.m.
Augusta Township officials are again asking residents to consider paying for police coverage.
Voters there rejected three proposals to renew the township's previous contract with the Washtenaw County Sheriff's Department; most recently in November 2010.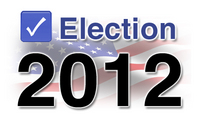 That has left the township without police coverage for the past two years. The Sheriff's Office and the Michigan State Police have both responded to emergency calls, though there are no deputies or troopers dedicated to the township.
"The level of police service went close to zero," Augusta Township Trustee Bill Tobler said.
Residents will be asked to consider a 1.7 mill tax to be levied from 2012 to 2015. It would generate approximately $326,000 in the first year and provide for two full-time deputies dedicated to Augusta.
A police service unit, which includes a deputy and costs of command staff, detectives and other costs that also come with the deputy is $152,000. Tobler said the township is asking for slightly more than that as officials anticipate falling property tax revenues and possible increases in police costs over the life of the four-year millage.
Sheriff Jerry Clayton said there are several scenarios on how the department would deploy deputies in the township. He said the department has reviewed the township's crime statistics and would first focus on when calls for service are the highest.
Sheriff's Department officials will discuss those scenarios with residents during an informational meeting at Lincoln High School, 7425 Willis Road, at 6:30 p.m. Wednesday.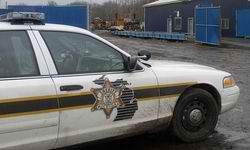 Having two deputies dedicated to the township would help reduce response times to emergency calls, Clayton said. He said data show that the response times to calls for emergency service in York Township are much quicker, and York is a similar community to Augusta.
He added that two deputies would help the department proactively police and it would establish a police presence in the township.
"We would see a greatly enhanced response time, and if there's a dedicated staff in the township responding to township-specific issues, then we are in a better position to be proactive," Clayton said. "We also know that officers' presence is a deterrent to crime. The fact that there would be deputies patrolling the township, we believe, would immediately have a positive impact."
The Sheriff's Department saw a number of calls for malicious destruction of property, family troubles, suspicious circumstances and home invasions, which has been a problem throughout much of the county in recent years and in neighboring Ypsilanti Township.
Clayton stressed that the millage's approval is the first step and the Washtenaw County Board of Commissioners also must approve the contract. Clayton said he has already discussed the issue with the county administrator and he is hopeful that if the millage is approved then there will be deputies patrolling the Augusta Township in the first quarter of 2013.
Augusta Township Trustee Mike King said he thought residents rejected the previous renewals because of the recession.
"They couldn't afford it and people had to shore up their own finances and make sure they have enough money to put groceries on the table," he said.
But he said residents need to take a look at the bottom line and see that it might cost $5 a week to have police protection.
In 2010, the five-year, 1.8 mill tax levy was rejected by voters 57.4 percent to 42.7 percent. In total across all three township precincts, 1,341 residents voted no while 996 voted yes.
The issue was brought up to the board by Augusta Township resident Samantha Towler, and King said she has campaigned for it.
The entire township board has supported law enforcement millages in the past and does so again this time around.
"The voters are the ones who decide on the millages, as they cast their votes and decide what they want to pay for," King said.