Posted on
Wed, Oct 10, 2012 : 1:11 p.m.
Augusta Township voters to decide on law enforcement millage
By Julie Baker
After a police service millage renewal failed in 2010, Augusta Township is giving the effort another shot by asking voters to approve a tax to cover the cost of two deputies, the Milan News Leader reported.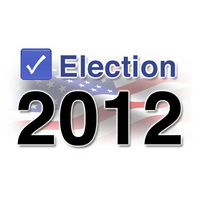 The township currently is covered by one road deputy from the Washtenaw County Sheriff's Office who covers the entire county each shift, the report said.
Police coverage has been lacking since 2010, and voters have rejected millage renewal attempts several times since then, the News Leader said.
Language for the proposal is included below:
Shall the Charter Township of Augusta be authorized to levy and increase the limitations of the total amount of general ad valorem taxes which may be imposed in any one year upon real and tangible personal property in the Charter Township of Augusta, Washtenaw County, Michigan, as provided by Section 6 of Article IX of the Constitution of Michigan, 1965, from 0.0 to 1.7 mills ($1.70 per $1,000), for a period of four (4) years from 2012 through 2015 both inclusive for the purpose of providing revenue for law enforcement services? The first year of this levy will generate an estimated revenue of $326,635.