Posted on
Mon, Oct 24, 2011 : 1:07 p.m.
Automakers partner with U-M solar car team to develop green technology
By Cindy Heflin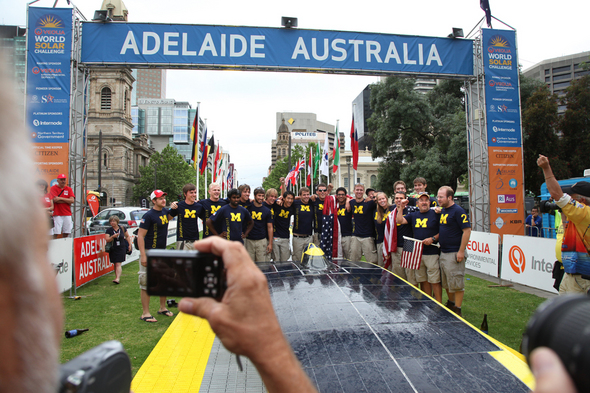 University of Michigan photo
The Detroit Three automakers have partnered with the University of Michigan Solar Car Team in hopes of developing environmentally friendly technology, the Detroit Free Press
reported
.
The team, driving its vehicle Quantum, placed third in the World Solar Challenge race in Australia last week.
The auto companies provided the team with manufactured parts and the use of testing grounds, according to the article. Engineers from Ford, General Motors and Chrysler hope the solar car project will eventually lead to improvements in battery life and aerodynamics, as well as other technological advancements, the newspaper reported.