Back-pack: check. Lunchbox: check. Umbrella?
Posted on Tue, Sep 4, 2012 : 6:35 a.m.
Students are packing their backpacks, organizing their binders, and sharpening their pencils for the first day of school on Tuesday. They might be wise to dig out their umbrellas this week, as well.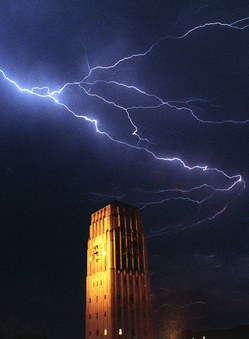 AnnArbor.com file photo
It will be a warm and stormy first couple of days for area students heading back to school after the long Labor Day weekend. The forecast from Weather Underground has a 50 percent chance of storms for Tuesday and 40 percent for Wednesday.
It will be humid throughout the day Tuesday with high temperatures reaching the mid-eighties. Any storms that roll through will likely do so during the late morning or afternoon.
After Wednesday, it will clear up and cool off in Washtenaw county, with partly cloudy skies and highs in the low eighties expected Thursday and Friday.