Posted on
Fri, Feb 8, 2013 : 12:50 p.m.
Battle for Michigan Democratic Party chairmanship hits Ann Arbor this Saturday
By Ryan J. Stanton
Two candidates waging statewide campaigns to lead the Michigan Democratic Party into the 2014 election have decided to make Ann Arbor an early stop on the campaign trail.
The Ann Arbor Democratic Party plans to host MDP Chairman Mark Brewer and challenger Lon Johnson at its Saturday meeting at the Ann Arbor Community Center, 625 N. Main St.
"This is the first serious challenge to Mark Brewer's leadership in about a decade," said Ann Arbor Democratic Party Chairman Mike Henry. "I am eager to hear exactly why Lon Johnson thinks his leadership will strengthen us in Michigan. And more importantly, exactly how he thinks he can mount and execute a statewide program better than Mark."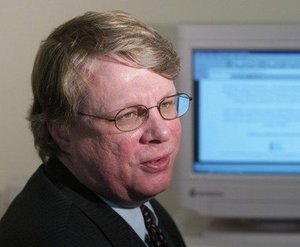 AP File Photo
All seven Democrats in Michigan's congressional delegation sent a letter this week to party members,
urging them to support Johnson over Brewer
, calling Johnson "the right leader" who can unite Democrats. The letter pointed out Michigan Democrats suffered disappointing state losses in 2012, and they face many challenges with the Republicans at the helm in state government.
"I am concerned that Michigan is a blue state that is increasingly becoming red in representation," U.S. Rep. John Dingell, D-Dearborn, wrote in a letter of his own this week. "The future of too many things we care about are at stake. Only with a diverse, vibrant and energized party can we hope to gain victories in 2014 and beyond. I believe there is one candidate that can do just that: Lon Johnson."
Brewer has served as the statewide party's chairman since 1995. Johnson of Kalkaska has been involved in political campaigns for 20-plus years and ran for the state House last year. He's married to Julianna Smoot, the head fund-raiser for President Barack Obama in 2008 and 2012.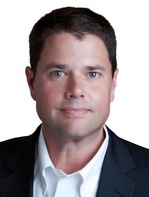 At Saturday's meeting, both candidates will present cases explaining why Ann Arbor Democrats should elect them as chairman at the MDP Convention at Cobo Center in Detroit Feb. 22-23.
The party will serve a light breakfast from 9:30 a.m. to 10 a.m. while attendees network and mingle with guest speakers. The business portion of the meeting runs from 10 a.m. to noon.
Ann Arbor Democratic Party meetings, including the general membership meeting this Saturday, are free and open to the public.
Other speakers at Saturday's meeting include Dingell, State of Michigan Board of Education President John Austin, former Michigan State AFL-CIO President Mark Gaffney, and John Callewaert, director of the University of Michigan's Graham Environmental Sustainability Institute.
Dingell is expected to speak on a host of topics affecting Michigan and the nation. Austin, who is rumored to be a potential challenger to Gov. Rick Snyder in the 2014 gubernatorial race, is expected to address concerns about Michigan's educational and budgetary challenges.
Callewaert is expected to speak about hydraulic fracturing in Washtenaw County. Gaffney is expected to discuss the state of workers' rights and collective bargaining in Michigan.
Henry said the party's meetings also regularly attract the mayor, City Council members, Washtenaw County commissioners, members of the state House and Senate, and other government leaders.
Ryan J. Stanton covers government and politics for AnnArbor.com. Reach him at ryanstanton@annarbor.com or 734-623-2529. You also can follow him on Twitter or subscribe to AnnArbor.com's email newsletters.