U-M analysis: Gender pay gap found among top doctors
Posted on Tue, Jun 12, 2012 : 6:04 p.m.
There's a belief among doctors that men and women in the profession are compensated equally.
But according to a new analysis, male physician researchers make about $12,000 more per year than their female counterparts.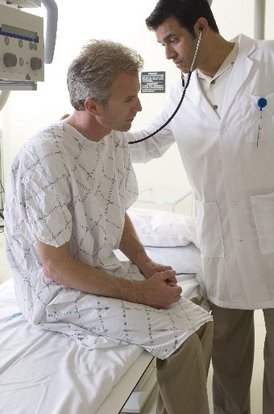 A research team at the
University of Michigan Health System
and
Duke University
evaluated the cream of the crop - 800 doctors from across the country that had received a career research grant from the
National Institutes of Health
and were midway through their careers.
The team analyzed age, medical specialty, marital status, work hours, time spent in research, number of peer-reviewed publications, location, race, additional grants, leadership roles and other degrees.
It seemed like a fairly controlled group.
The analysis found men made an average of $200,422 per year and women made $167,669 per year. Once the researchers adjusted for all the factors, the average disparity was about $12,000.
Over a 30-year career, women in the field studied would earn $350,000 less than their male equivalents.
Lead study author Reshma Jagsi, associate professor and physician researcher at the U-M Health System, said she didn't expect to see a substantial difference between the salaries of the men and the women.
"It's worrisome," Jagsi said about the disparity they found between the paychecks.
However, Jagsi said the wage gap isn't necessarily discriminatory.
"I don't think overt discrimination is likely going to be the explanation," Jagsi said. "I don't think we can say this is the outcome of conscious behavior."
Previous research has indicated a conscious gender bias among both men and women, in that both are more likely to hire a man over a woman candidate - even if both have identical accomplishments.
Differences in behavior when it comes to negotiating salaries could also account for the disparity, Jagsi said.
"It's really uncommon for people in my profession to encounter institutional leaders who are overtly discriminatory toward them," Jagsi said. "I think we have this myth in medicine that these kinds of differences don't exist."
The study's results are in the June 13 issue of the Journal of the American Medical Association.
"I hope institutional leaders will take note to improve transparency and standardization of how pay is issued," Jagsi said.