MLive.com:

Experts: Beating the heat means drinking water, not Diet Coke

Posted on Wed, Jul 4, 2012 : 2:05 p.m.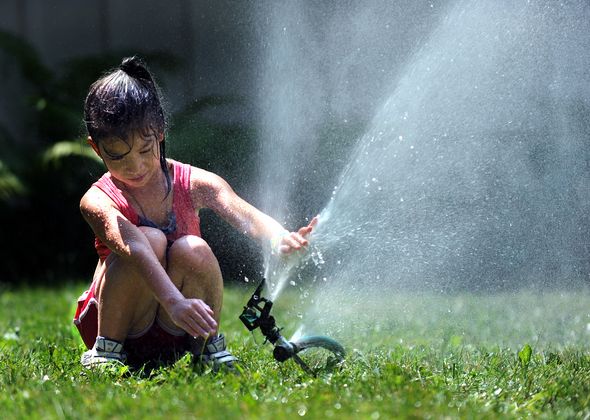 Lon Horwedel | AnnArbor.com

Staying healthy can be difficult when temperatures rise into the mid-ninetees this week. An excessive heat warning for the area issued Wednesday will remain in effect until 8 a.m. Thursday.

Lindsay Knake of MLive.com in Saginaw spoke to medical experts about ways to make sure you and your children stay hydrated.

The number one thing you can do to stay out of trouble is drink water, and the best way to check hydration is by checking the coloration of urine.

Pale yellow is best said Dr. Matt Deibel, Covenant HealthCare emergency physician, but either dark or colorless means a person is under- or over-hydrated.

"Drink more than you think you should and even when you aren't thirsty," he said.

The first signs of mild heat illness can include a prickly rash or heat cramps. Symptoms of more serious heat exhaustion can include nausea, dizziness, and an elevated heart-rate.

Deibel said the most at-risk of heat illness are people 75 years old and older and children younger than 4.

"Young kids would rather play than stop and get a drink or go into the shade," he said.