Posted on
Wed, Dec 14, 2011 : 4:18 p.m.
Bell's Brewery files trademark infringement lawsuit after Ann Arbor grocery stocks competitor
By Lee Higgins
Galesburg-based Bell's Brewery Inc. is alleging in a federal lawsuit that a California beverage company is infringing on its federally registered trademark by selling "Copper BELL" beer at a Whole Foods store in Ann Arbor.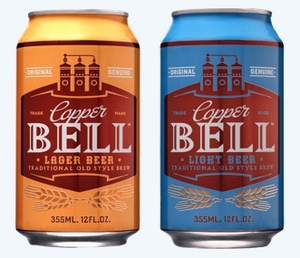 Bell's is suing Novato, Calif.-based Winery Exchange Inc. seeking a court order directing the U.S. Patent and Trademark Office to deny the company's application to trademark the "Copper BELL" name. The suit also seeks an unspecified amount of money.
Officials at the Winery Exchange could not be reached for comment Wednesday.
According to the lawsuit, attorneys for Bell's sent a "cease and desist letter" June 27 to Winery Exchange, asking that it discontinue "its infringement of the BELL's Mark." The lawsuit alleges that the packaging for Copper BELL creates confusion for consumers. It features the word "BELL" in large letters, the lawsuit says, with "Copper" above it at roughly half the size. The lawsuit also says the packaging "features three kettles with bell shaped caps," while Bell's products "feature three bells."
The use of the Copper BELL mark is "intended to and is likely to cause confusion, mistake or deception of the trade and public, and to cause the trade and the public to believe that such products are the same as Bell's products or are authorized," by Bell's, the lawsuit says. Winery Exchange has recently been selling Copper BELL at Whole Foods on Washtenaw Avenue and other stores, the lawsuit claims.
Bell's has had a federally registered trademark since 2003, the lawsuit says, and has been using its design in commerce since 1985. Bell's beer is available for purchase in 18 states and its merchandise has been sold to the public since 1985.
Download the lawsuit below:
Lee Higgins covers crime and courts for AnnArbor.com. He can be reached by phone at (734) 623-2527 and email at leehiggins@annarbor.com.