Posted on
Mon, Oct 31, 2011 : 10:45 a.m.
Beloved professor Ralph Williams will teach again at U-M
By Cindy Heflin
Beloved retired University of Michigan professor Ralph Williams will teach on campus again, the Michigan Daily reports. Williams, who retired in 2009, will teach two classes next semester.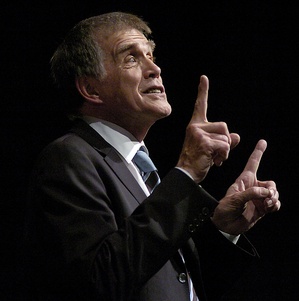 Williams was extremely popular with students during his tenure, and that's why the university took the rare step of asking him back, the newspaper reported.
During his tenure, Williams received the Golden Apple Award, given annually to an outstanding teacher, and a special lifetime achievement version of the award upon his retirement.
Williams has played a key role over the years in groundbreaking Royal Shakespeare Company residencies in Ann Arbor, and his public Shakespeare lectures have been a highlight of them.