Posted on
Wed, Apr 11, 2012 : 10:48 a.m.
Bigfoot in Michigan? Animal Planet seeks him; Washtenaw County has had multiple sightings
By Cindy Heflin
Producers of the Animal Planet television show "Finding Bigfoot" have brought their search for the elusive and possibly mythical creature to Michigan, the Detroit News reports.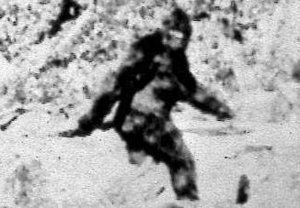 AP file photo
They're filming in the Houghton Lake area, but sightings of Bigfoot, also known as sasquatch are not limited to that area. In fact, Washtenaw County has had more sightings than any other county besides Oscodo and Schoolcraft, according to the
Bigfoot Field Researchers Organization
.
The Washtenaw County tally is seven, with the latest being in 2008, when some hunters experienced what was described as "possible Sasquatch intimidation behavior" near the Pinckney State Recreation area.
Schoolcaft County has had nine sightings and Oscoda has had eight.
The Bigfoot Field Researchers Organization said it got some leads on the ape-like creature at a town hall meeting April 5 at the Houghton Lake Playhouse, BFRO's Phil Shaw told The News.
You can watch "Finding Bigfoot" Sundays at 10 p.m.