Posted on
Thu, Dec 3, 2009 : 10:20 p.m.
Bigger cuts on horizon for Ann Arbor school district
By David Jesse
The proposed budget cuts announced by Ann Arbor school Superintendent Todd Roberts Thursday night aren't likely to cause angry hordes of students and parents to react.
That's because - while there's pain involved for many individuals in the $2.6 million in cuts - programs aren't being eliminated from this year's budget. Roberts also will be feeling the pain himself in the form of an 8 percent pay cut.
But the cost-saving measures do mean changes:
Less busing for athletics.
Less overtime for district staff.
Colder buildings.
Fewer supplies being bought for schools.
No more retirement dinner for district staff.
Still, school board members know those changes won't drastically alter the way the district provides education to its students.
That will come a little later.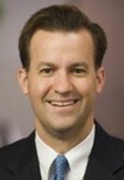 Ann Arbor needs to fill an $8.5 million budget hole this school year, thanks to a series of cuts in the per-pupil funding the district gets from the state.
After that, projections show the district could be short again next year - meaning it will likely need to cut a total of $20 million or so between this year and next, depending on how the state deals with its own budget shortfalls, said Robert Allen, the district's deputy superintendent for operations.
And those losses won't be absorbed as easily - they have the potential to drastically alter the Ann Arbor district.
Board President Deb Mexicotte said it would be a "dismantling" of the district's educational program.
Board members spent more time Thursday night talking about how those cuts are expected to happen than the reductions proposed by Roberts for this school year. That first round of cuts likely will go into effect at the start of the second semester at the end of January.
Board members and some in the audience - slightly more than a dozen community members, prospective board members and district employees - talked about how to raise money from the community to help offset those cuts. They called on the community to share in the sacrifice that needs to be made.
Board member Randy Friedman drew a flow chart on a large sheet of paper, showing how information should be gathered from as many places as possible in the community, sorted and analyzed.
District administrators discussed community meetings they'll hold in January.
And both administrators and board members talked about how they've been cutting money from the budget for several years in an effort to keep rapidly increasing expenses in line with shrinking revenues.
"We're at an unprecedented time for the loss of funding in schools," Roberts said.
The loss is especially hard in the middle of a school year, he added.
That's why Roberts is leaning toward taking the bulk of this year's shortfall from the district's $27 million fund balance account. The district had already planned to take almost $3 million from that account to balance this year's budget before the state aid cuts hit.
If the administration's plans are approved, the fund balance would drop to $17 million at the end of the school year. The district is projecting to have general fund revenues of $183 million this year.
"There's no single way of approaching this budget situation," Roberts said as he began his presentation. "It will take looking at thing differently."
David Jesse covers K-12 education for AnnArbor.com. He can be reached at davidjesse@annarbor.com or at 734-623-2534.