Posted on
Fri, Mar 8, 2013 : 10:14 a.m.
Boil water advisory in Ann Arbor expected to be lifted Friday afternoon
By Cindy Heflin
Ann Arbor officials expect to lift the boil water advisory issued Thursday for the northeast side of the city Friday afternoon.
The advisory is expected to be lifted between 2 and 3 p.m., the city said in an email alert.
In the meantime, residents who live in the affected area should continue to boil water they use for drinking and cooking, the city said.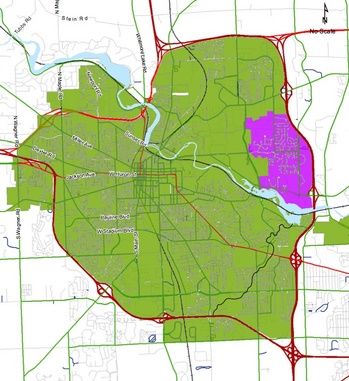 City of Ann Arbor
The affected area includes the area south of Green Court, north of the Huron River, east of Huron Parkway and west of US-23.
The city advises that water should be boiled for at least one minute and allowed to cool in a covered container. Bottled water can be used as an alternative to boiling.
City officials said in a news release Thursday morning that the water system was depressurized due to a city contractor conducting scheduled valve maintenance on the northeast side. Any time there is a loss of water system pressure, a boil water advisory is issued as a precautionary measure.
The city said there was no indication there was any actual contamination.