Posted on
Mon, Nov 7, 2011 : 6:08 p.m.
Bolger aide: House GOP plans anti-bullying bill that does not allow for excuses
By Julie Baker
State House leaders have been working on an anti-bullying bill that does not single out specific groups - and does not allow excuses for harassing other students, a spokesman told the Grand Rapids Press.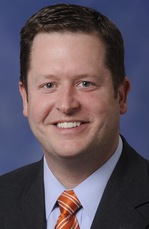 House Republicans had
concerns about the bill
approved by the state Senate last week "as soon as they heard the first news reports with details," the Press reported. They are preparing an alternative bill that GOP leaders believe could be a compromise, Ari Adler, spokesman for Speaker Jase Bolger, R-Marshall, told the paper.
The Senate bill mandates that school districts create an anti-bullying policy, but it says that policy cannot punish "a statement of a sincerely held religious belief or moral conviction of a school employee, school volunteer, pupil, or a pupil's parent or guardian," according to the story.