SALINE PATCH:

Busch's Market voluntarily recalls pot pies due to listeria worries

Posted on Thu, Sep 13, 2012 : 2:47 p.m.
The Ann Arbor-based grocery chain Busch's Market has voluntarily recalled its chicken pot pies because of concerns over listeria contamination, Saline Patch reported today.
Earlier this week, Spartan Stores announced a large recall of deli products that could have come into contact with listeria.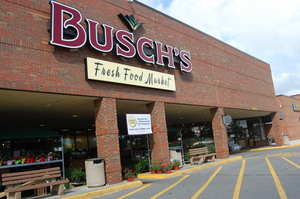 File photo | AnnArbor.com
Busch's chicken pot pies with the codes UPC 203797804992 and UPC 203802804993 are subject to recall, and can be returned for a full refund, according to the Saline Patch article.
No illnesses have been confirmed in association with the pot pies.