Posted on
Tue, Apr 10, 2012 : 5:56 a.m.
By the numbers: A look at the Washtenaw County Road Commission's 2011 audit
By Lisa Allmendinger
Townships are contributing more to the Washtenaw County Road Commission's ever-shrinking bottom line as overall revenue continues a steady decline since a 2008 peak of $50.8 million.
According to the recent 2011 Road Commission audit, there has been a systemic decline in revenues — pretty much across the board — since 2008.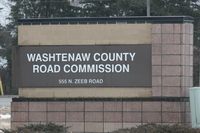 Lisa Allmendinger | AnnArbor.com
In 2009, total revenue dropped by about $11.5 million to $39.3 million.
Now fast-forward to 2010, when revenues took another dive to $31.23 million, then dropped another $1.130 million last year to $30.2 million.
In comparing the last two audits, Beth Baily, of Plane & Moran said, "This is about the same position the Road Commission was in at the end of last year."
When comparing year-to-year total revenue from 2010 to 2011, upticks were seen in money spent by local township governments, which totaled about $3.305 million in 2010 and $3.361 million in 2011.
One of the bright spots on the revenue front is that townships across the county have stepped up to fund more road projects than in previous years. Roy Townsend, Road Commission managing director, said that township participation in road projects has increased. And with 15 of the 20 township's annual road work meetings completed for 2012, "It looks like they (the townships) are increasing their contributions," to road repairs, he said.
Townsend said some townships that annually spend $50,000 are spending $100,000 and others have committed to as much as $400,000.
Similarly, state transportation funds were up slightly from $16.193 million to $16.438 million in the recent two-year comparison.
Revenue for state trunkline maintenance also was up a bit and increased from $2.382 million in 2010 to $2.838 million in 2011.
However, federal and state sources of funding decreased about $821,000 during the two-year period. In 2011, the Road Commission received about $6.5 million compared to about $7.3 million the previous year.
"In general, the Road Commission did have a fairly good year, all things considered," Baily said, adding that "no significant deficiencies," were found during the audit.
On the expense side
Overall, expenditures dropped from $31.849 million in 2010 to $31.104 in 2011, for a decrease of $745,000.
Slight increases were seen in administrative costs, which went from $921,000 in 2010 to $1.047 million in 2011. There were also slight increases in the operations budget, which spent $10.204 million in 2010 compared to $10.413 million in 2011.
Among the changes, engineering expenses decreased from $2.701 million to $2.438 million, while the non-departmental costs, which include pensions and retiree health insurance, increased from $5.415 million to $6.021 million. And, it's a trend that is expected to continue.
Pension costs
"Over the past 10 years there has been a significant increase in annual pension costs," Baily said.
In 2001, those costs were $255,136, while in 2011, those costs were $1.254 million. Pension contributions are 68-percent funded, she said.
But, "the number of active employees to retirees/beneficiaries is trending toward a one-to-one ratio, which will contribute to funding challenges," according to the letter that accompanied the audit.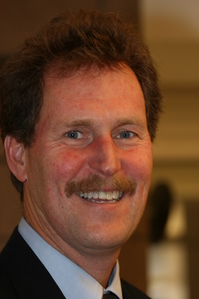 Lisa Allmendinger | AnnArbor.com
To combat anticipated declines in revenue, Road Commission staff has reduced expenses and continued a hiring freeze, which has been in effect for several years.
With about a 21 employees retiring in 2011, this also means that there are fewer people paying into retirement costs, which in turn will means an increase in funding for those benefits, the audit letter states.
However, in recent years, a number of changes have been implemented to keep pension costs as low as possible.
The Road Commission has eliminated cost of living adjustments for all non-union and AFSCME union new employees. In addition, the about 30 non-union employees have increased their pension contribution rate from 5 percent to 8 percent.
All newly hired non-union employees must now contribute 10 percent toward their pension, while prior to Jan. 1 of this year, that percentage was 5 percent. In addition, all non-union newly hired employees will have decreased benefit levels and different benefit provisions than previous employees.
With a decreasing number of employees on the payroll, they are now paying a higher amount toward their pensions.
The total impact of these changes is unknown currently, according to the audit letter, which states "Results from the ongoing contract negotiations with the Teamsters and AFSCME unions will also impact the Road Commission's future pension costs."
Retiree health care costs
In addition to pension costs, there are also rising retiree health care costs. In 2007, retiree benefit costs were $725,000, and in 2011, those costs rose to $1.269 million.
"The increase is due to a combination of the increasing cost of health care and a large increase in the number of retirees," the letter states. As of the 2011 audit, there were 106 retiree insurance contracts, compared to 96 retiree contracts in 2006, or an 11-percent increase in retirees.
In 2011, a total of 21 employees retired from the Road Commission, and when a large number of employees retire, this means the contributions from the Road Commission will increase.
Road Commission Chairman Doug Fuller asked for a chart of "where we are assuming we didn't hire anyone in say, the next 5 years, and how many people are eligible to retire over the next five years. That would be helpful information to know."
Efforts were made to fund these costs through pre-funding contributions to a health-care trust administered by the Municipal Employee's Retirement Systems (MERS), the letter states.
About $4.3 million was set aside with MERS for the "payment of future retiree health care costs," the auditor's letter states.
In addition, the following changes have been implemented.
Current non-union employees can no longer have dependents covered by health insurance upon retirement, only legal spouses. In addition, once a current non-union employee retires, cost-sharing for that employee will mirror whatever the cost-sharing is for active employees.
Newly hired non-union employees are no longer eligible for retirement health care. In addition, the Road Commission also implemented other changes that limit both contributions and benefit levels to comply with the new state law for public employers that took effect on Jan. 1.
Fund balance
Currently, the Road Commission has a fund balance of about $8.9 million, and projects a fund balance of about $7.508 million at the end of this year. This amount represents about 24 percent of the Road Commission's annual expenses.
Lisa Allmendinger is a regional reporter for AnnArbor.com, who also covers the Washtenaw County Road Commission. She can be reached at lisaallmendinger@annarbor.com.