Posted on
Fri, Apr 26, 2013 : 11:44 a.m.
Cabela's store in Dundee closed for cleanup from small fire
By Kyle Feldscher
The Cabela's store in Dundee will be closed through the weekend, and until further notice, after a small electrical fire Wednesday damaged the building.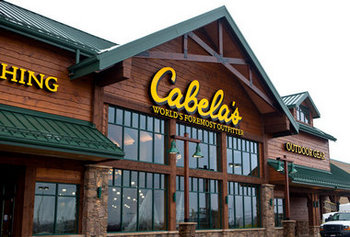 Mlive.com
Spokesman Chuck Smock released a statement Friday morning announcing the closure. The building suffered no structural damage in the electrical fire but many items were damaged and need to be replaced.
"Soot from the smoke and the compound from fire extinguishers sprayed on the blaze left residue on some merchandise, taxidermy and store fixtures," he said.
A report in the Monroe News states the fire started in a ceiling fixture at 2:30 a.m. Wednesday at the store. The fire itself was very small, but the smoke and chemicals used to put it out left a sooty film covering parts of the store, 110 Cabelas Blvd.
The report stated the entire clothing inventory, along with other goods, must be replaced.
"All merchandise damaged by the fire and soot will be removed from the store and replaced with new inventory," the statement read, "that will meet the quality standards Cabela's customers expect."
The store will honor sale prices for the upcoming Warm Up To Savings and Let's Go Camping Dundee promotions through May 12.
Customers planning to go to Cabela's are encouraged to call the store at 734-529-4700 before they visit in order to make sure it's open.
Kyle Feldscher covers cops and courts for AnnArbor.com. He can be reached at kylefeldscher@annarbor.com or you can follow him on Twitter.