Posted on
Tue, Jul 17, 2012 : 5:09 p.m.
California firm moving forward with designing Ann Arbor Skatepark at Veterans Memorial Park
By Ryan J. Stanton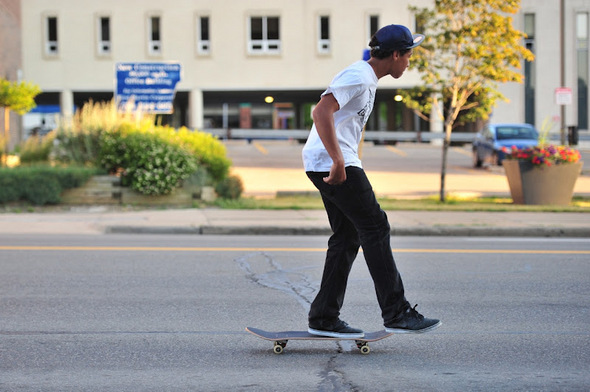 Ryan J. Stanton | AnnArbor.com
California-based
Wally Hollyday Skateparks
is moving forward with designing a skatepark to be built at Veterans Memorial Park in Ann Arbor.
The Ann Arbor City Council voted 10-0 Monday night with Christopher Taylor absent to award an $89,560 contract to the company to design and provide construction oversight for the Ann Arbor Skatepark, a privately funded initiative that's been in the works for years.
The nonprofit Friends of the Ann Arbor Skatepark intends to pay all costs for the design and engineering with donated funds, while the city donates the land for the project.
The Ann Arbor Area Community Foundation holds the donated funds and has transferred $89,560 to the city to cover the cost of the contract.
Wally Hollyday Skateparks was one of a handful of firms that responded to a recent request for proposals. A selection committee in June recommended going with Wally Hollyday.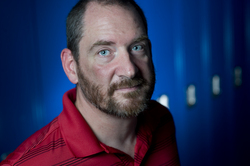 Nick Dentamaro | For AnnArbor.com
Trevor Staples
, president of the skatepark group, said the selection of Wally Hollyday means Washtenaw County will get the world-class skatepark it has been dreaming about. He said his group has nearly met its $1 million fundraising goal, and he hopes having the design process under way will get the community even more amped up.
The work begins now on designing a 30,000-square-foot custom concrete skatepark — a culmination of several years of community advocacy, fundraising and grant applications.
The Friends of the Ann Arbor Skatepark has raised more than $100,000 from private donors, plus a $300,000 grant from the state's Natural Resources Trust Fund and $400,000 from the Washtenaw County Parks and Recreation Commission.
The next steps include public input on the skatepark design. A final design eventually will be brought to the city's park advisory and planning commissions for approval.
Construction is expected to take place in 2013.
According to the firm's website, Wally Hollyday has helped design nearly 100 skateparks in more than two dozen states. That includes the Mission Valley skatepark in San Diego, the Kapolei and Manana skateparks in Honolulu, the Craig Ranch skatepark in North Las Vegas, and the Lower Woodland skatepark in Seattle.
The one in Ann Arbor will be its first in Michigan.
Ryan J. Stanton covers government and politics for AnnArbor.com. Reach him at ryanstanton@annarbor.com or 734-623-2529. You also can follow him on Twitter or subscribe to AnnArbor.com's email newsletters.