Posted on
Mon, Nov 28, 2011 : 5:59 a.m.
Can the proposed Water Street rec center run at a profit? Officials cite Ann Arbor facility and say 'Yes'
By Tom Perkins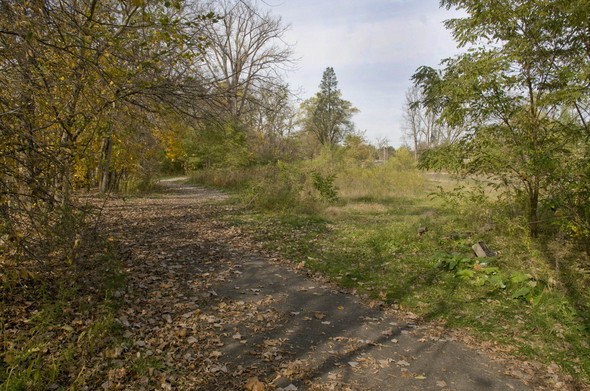 Tom Perkins | For AnnArbor.com
The Washtenaw County Parks and Recreation Commission is proposing a new recreation center for Ypsilanti's Water Street property, which would be the Commission's second rec center in the county.
The Meri Lou Murray Rec Center has served Ann Arbor and central Washtenaw County for the last 20 years. The purpose of the new center is to provide the same and even more recreational options to residents east of U.S. 23.
But has Meri Lou operated in the black in recent years? And would taxpayers be subsidizing the proposed $10 to $15 million rec center officials say will serve as the centerpiece in a series of parks linked by the eastern Washtenaw County Border to Border Trail?
The answer isn't totally black and white, but officials said they consider Meri Lou a financial success and say the proposed center would be as well.
Washtenaw Parks and Recreation Department Executive Director Bob Tetens provided a financial report that showed Meri Lou running a $235,000 deficit in 2009, a $35,000 deficit in 2010 and a $21,000 deficit so far in 2011.
But the bottom line fluctuates based on personnel costs, which Tetens said are fluid because of the organizational layout of the Parks and Recreation Department. For example, some full time employees seasonably based at parks have less work depending on the season or weather and will spend time working at Meri Lou.
That means employees are shuffled in and out of the Meri Lou budget annually, though the other costs and revenues remain fairly steady.
In 2009, Meri Lou's personnel costs were $1.03 million while in 2010 that figure dropped to $834,000. Tetens said the Parks and Recreation Department and Meri Lou didn't cut staff, but saw a greater need at other county-owned parks and centers.
In 2009 and 2010, Meri Lou brought in approximately $1.25 million from its estimated 5,000 annual cardholders and daily users who collectively made around 340,000 visits. The center is on pace to match those numbers in 2011.
Any deficit is covered by revenue generated from the Parks and Recreation Department's .25 operational millage, which generates over $3 million annually.
Tetens highlighted Meri Lou's membership's rates, which he said are around 25-percent of the cost of several other area recreation centers. Members pay $200 annually.
Raising membership fees could easily boost Meri Lou solidly into the black, Tetens said, but the Parks and Recreation Commission has opted to keep the center more affordable.
"It's the philosophy of the commission to provide as much access to the facility as we can, and if we raised our membership by $50 to appear to be balanced, we would be cutting some people out who couldn't afford it anymore," he said. "The commission deliberately keeps the rate low so we can give the broader section of the community the opportunity to use the center. We are reluctant to get into increasing (rates)."
Tetens also said Meri Lou offered seniors over 80-years-old free memberships until last year when it was found 426 residents over 80 held memberships. Their rate was increased to $50 annually.
The Parks and Recreation Department has also undertaken major renovation projects at Meri Lou in recent years, including installing a new boiler, a new envelope for the building, and duct work.
Parks and Recreation also refinishes the gym floor annually, put in new tiles this year, added new video screens and have generally kept the center state of the art, Tetens said.
"We take great pride in providing a high quality facility at the absolute lowest price we can be sustainable at," he said.
But the County likely wouldn't manage the Water Street center. The YMCA is the most likely partner, and the County is envisioning an arrangement similar to the Southgate YMCA, which was built by the community but managed by the YMCA.
Details on how much membership would cost or if it would be similar to Meri Lou's prices have yet to be worked out, Tetens said, but he is confident the center they have envisioned would attract people.
"We wouldn't propose it if we didn't think it could be successful. That's the bottom line," he said.