Candidates for Washtenaw County commissioner seats differ on issues in first public debate
Posted on Tue, Sep 28, 2010 : 8 p.m.
Republicans Melinda Day and Joseph Baublis say they're interested in decreasing the size of Washtenaw County government, lowering taxes and getting out of the way of businesses.
Democrats Yousef Rabhi and Leah Gunn say they strongly believe in the role a healthy government can play in providing important services to citizens, including helping those in need.
Their viewpoints were shared during a slightly contentious one-hour debate hosted by the League of Women Voters of the Ann Arbor Area on Monday night.
All four candidates are seeking seats representing parts of Ann Arbor on the Washtenaw County Board of Commissioners in the Nov. 2 general election.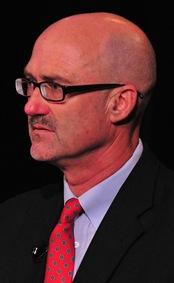 Rabhi and Baublis are competing for the 11th District seat being vacated by Democrat Jeff Irwin. Day is challenging incumbent Barbara Levin Bergman, D-8th District, who did not attend Monday's debate due to a personal commitment.
Gunn is defending her 9th District seat against Republican Mark Tipping, who also did not participate in Monday's debate.
The debate was taped at CTN studios for rebroadcast.
One of the hot topics of the night centered on the role of county government in providing human services funding to assist local nonprofit agencies. Baublis suggested the private industry, not government, should be addressing the homeless problem.
"Bear in mind that we have people living in Ann Arbor in tents because there's not enough room at the Delonis Center. That's something that private business could fix," he said.
Rabhi dismissed Baublis' assertion.
"In no world do private companies take care of homeless people," he said. "That's not part of the free market. That just doesn't fit in. That's when governments step in. That's when the people step in, and they take care of people that need help. That's what we need to be doing."
Day agreed with Baublis that government should step aside and let the generosity of the American people — not taxes — take care of the less fortunate.
"I believe that the government actually gets in the way of people succeeding," she said. "The best thing we can do for underemployed and unemployed people is to find them a job."
Gunn said the county already is working on job placement, but that doesn't change the fact that it's a tough economy and there are people who need help surviving.
Day said one problem is that property taxes are too high.
"I think that we need to find a better way of taxing our citizens, so that when you actually buy a house and you pay off the mortgage, you actually own the property and you're not just renting it from the county, because that's basically what our tax system is," she said.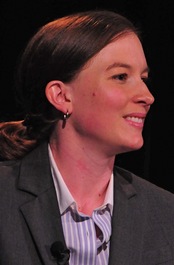 Gunn fired back.
"I'd like to point out that the state law requires us to levy property taxes," she said. "We have no choice. If we want that changed, we have to go through the state Legislature."
Day said if she were elected to the county board, she would work to make cuts and find ways to make government more efficient. She suggested there's room for consolidation of police services, such as having a joint call center for the city and county.
"The county is already doing that," Gunn responded. "We have a combined dispatch center for all of the county sheriff police services and the city of Ann Arbor, located in the city of Ann Arbor. We also have a combined data center for our IT, and we've been working together trying to consolidate as much likenesses that we can do."
Gunn said the county also has taken over labor negotiations and human resources for the Road Commission and has collaborated with other local governments on IT services.
"In a perfect world, I wouldn't be here right now," said Day, a PhD student in life sciences at the University of Michigan. "I instead would be focusing on my degree, but unfortunately this isn't a perfect world. What we have is an epidemic of unemployment among young people.
"We cannot continue down this road of fiscal irresponsibility," she said. "The county is facing revenue shortfalls for the next several years. We need new people on the board of commissioners who will work diligently to maintain a balanced budget."
Baublis, a self-described handyman, real estate broker and appraiser, said he feels he has the most credentials to represent the 11th District.
"I also bring alternatives to the status quo," he said. "For example, my priority is to protect the taxpayers, and that priority does not even exist on the current board's list."
Rabhi, a University of Michigan student and longtime community activist in Ann Arbor, summed up why he's running for the 11th District seat.
"The reason I'm running is because I believe that our human services are the core of what the county provides, and they need to be protected in the future and today," he said.
The four candidates offered views on Ypsilanti Township's potential collaboration with the city of Ypsilanti for police services, instead of with the sheriff's department.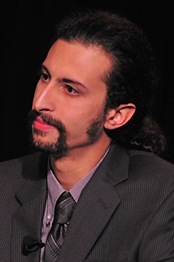 "Ypsilanti Township sued the county, and we spent millions of dollars in legal fees," Gunn said. "The Michigan Supreme Court, the Appeals Court and the Circuit Court have all ruled that this is a non-mandated service. We are not obligated to provide police services for any township. Citizens in the city of Ann Arbor are paying twice. We are paying for our own police department, and we are paying for subsidizing the contracts of the township police."
Gunn concluded that if Ypsilanti Township thinks it can get a cheaper price from the city of Ypsilanti, "I say go for it, because it will mean we do not have to pay for that service."
Rabhi agreed all residents should pay a fair share for the cost of having the sheriff's department patrolling in their community.
"Whether or not that's happening now is still up for debate," he said, adding he's always an advocate of governmental efficiency and looking at ways to save money. "And if it in fact saves money for Ypsilanti Township, then that's what they should be doing."
Baublis said a lawsuit never should have been filed.
"This is crazy for our governments to be suing each other," he said, adding the parties should have settled out of court. "The savings from that alone probably would have paid for a considerable amount of the sheriff's duties now."
Day said she's a firm believer in public safety and leaves the decision up to Ypsilanti Township to decide how it wishes to proceed.
The candidates offered their views on the potential formation of a corridor improvement authority to assist with the redevelopment of Washtenaw Avenue from Ann Arbor to Ypsilanti. Baublis said no improvements should be carried out without significant input from businesses.
Gunn and Rabhi agreed the idea is worth talking about, and they agreed with Baublis that the business community should be consulted.
"If such an entity were to come about, it should have a focus on how we can make that corridor not only more efficient for transportation, but also more environmentally friendly," Rabhi added. "We need to have runoff systems that are preventing pollutants from going into our waterways."
Day said she doesn't think a corridor improvement authority is needed.
"If you actually look on Washtenaw Avenue and you look down the corridor, there's plenty of businesses there," Day said.
Baublis said throughout the debate that he doesn't have faith in government.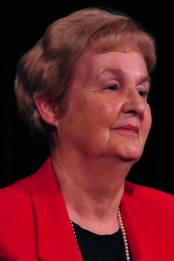 "We're running out of money, and unfortunately some parts of the government have led the people to believe that they can rely on the government," he said. "Now it's time to do the reverse. We have to start getting the people to rely on themselves, their own communities, and their own families. How do we do that? And where are we going to make the cuts? No. 1, let's remember that the government is spending the people's money, not its own money."
Rabhi said he's not interested in busting unions and firing people. Rather, he thinks jobs and services can be maintained by getting more efficient. He said that includes efficiency in electrical and water usage, which saves money and moves the county toward sustainability.
Baublis touched on declining tax revenues and loss of business.
"What can the government do about that? Nothing. It's up to the people," he said. "How can we get people to invest in a county that is going broke? Why would a business want to come here knowing that it'll be on the hook to pay the taxes for services that are inefficient? The way I see it, we need to scale back government taxes, get the government on a balanced budget, and then maybe we can entice some businesses with employment to come back to the county."
At another point in the debate, Baublis expressed his disappointment with what he considers an over-assessment of properties in Washtenaw County.
"I think they're ripping off people who own property," he said. "We're not getting justice out of the state law. And the assessors in Washtenaw County, they're not helping the people."
Day said she specifically would like to reexamine some of the funding the county doles out to nonprofit groups such as Planned Parenthood. Gunn defended the allocation.
"I would go to the mat for human services, including our prenatal grant for Planned Parenthood," she said. "We give prenatal care to low-income women who can't get it elsewhere, and we've produced over 1,000 healthy babies."
On transportation, Gunn said she's in favor of the proposed north-south and east-west rail lines connecting Ann Arbor to the surrounding region, as well as express bus service to Ypsilanti.
Rabhi said he, too, is in favor of improving mass transit.
"This is an issue that's extremely near and dear to my heart because, first of all, it's an issue of sustainability, and, second of all, it's an issue of social justice," he said. "We need to make sure that everybody in our community has access to everywhere in our community. And beyond that, we need to make sure that our community is connected to the communities around us, including Detroit. I want to get to Detroit without driving my car."
Day said she doesn't think Southeast Michigan has the population numbers to justify or sustain a commuter rail system between Ann Arbor and Detroit.
Baublis said he simply doesn't think government is an efficient mechanism for implementing transit. "Private industry would do a better job," he said. "Let's look at that as an option."