Candidates talk management strategies in race for county water resource commissioner
Posted on Tue, Oct 9, 2012 : 5:57 a.m.
Editor's note: This story has been updated with the job description and annual budget for the office of water resources commissioner.
The two candidates for Washtenaw County water resources commissioner debated storm water management strategies and future goals Monday night.
Facing off in a live televised forum hosted by the League of Women Voters at the CTN Studios in Ann Arbor, Democratic candidate Evan Pratt touted his experience and endorsements while Republican candidate Eric Scheie criticized some of the efforts of outgoing water resources commissioner Janis Bobrin.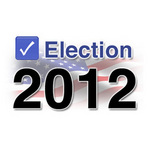 "I think they're going too far in putting water first," Scheie said.
Bobrin will be retiring this year, and endorsed Pratt at the beginning of his campaign for the office. Pratt defeated a fellow Democratic candidate Harry Bentz in the August primary by garnering 72 percent of the vote.
The office, formerly known as the drain commissioner, is a full-time administrative position with the county. It comes with a $101,528 annual salary and a four-year term.
Water resource commissioners are responsible for the design, operation and maintenance of more than 500 county drains; emergency flood response; maintaining the levels of seven lakes as mandated by the court; financing drain projects; managing drain financial accounts; and recovering operating costs by leveraging special assessments.
The water resources office has an $2.7 million budget for the 2012 fiscal year and 19 employees.
Scheie is a legal consultant, property manager, writer, concerned citizen and local activist who unsuccessfully ran for Ann Arbor City Council in 2011. He's licensed to practice law in California, and moved to Ann Arbor several years ago as his wife is pursuing a doctorate degree at the University of Michigan.
Pratt has served nine years on the Huron River Watershed Council and eight years on the planning commission for the city of Ann Arbor. He's currently an engineer for the Spicer Group, an engineering, surveying and planning firm in Belleville.
"When I was running for city council, water kept coming up in a strange way," Scheie said, noting a defoliated Malletts Creek caused him to look more critically at the position of water resources commissioner and prompted him to throw his hat in the ring.
Scheie stated he thinks the current water resources office goes too far in their projects.
"I'm as much against water pollution as anyone else," Scheie said. "But I don't like the idea of ordinary roof runoff being seen as pollution."
Scheie said he's talked to several farmers whose drains have not been cleared since 1937.
"We need to be more considerate of people that have been here for a while," Scheie said. "What farmers have been telling me has frankly horrified me."
Pratt said he'd seek to pool resources and share equipment to save departmental costs.
Scheie acknowledged Pratt's experience at some points during the forum. When asked about his plans for working with neighboring communities, Scheie said he would like to be more informed.
While speaking to specific examples of the duties and demands of the office of water resource commissioner, Pratt was knowledgeable about what Bobrin currently does and some of the issues the office faces.
Both candidates expressed concerns about making the Allen Creek Greenway project cost-effective.
"I don't think anyone has an objection for that being turned in to something nice," Scheie said, noting he'd be wary of the cost and of developing the area in a way that would not jive with public opinion.
Pratt said he would like to see development in the Allen Creek area that includes non-motorized pathways, and has spoken with people on the conservancy board on the issue.
Throughout the forum, Scheie stuck with a theme that the office of water resources commissioner should do less to over-manage and over-regulate water resources and more to help people.
"The further you get outside of Ann Arbor, you get the picture that they're really scared," Scheie said. "Some farmers think there's a plot to push them off their land, inch by inch."
Scheie pointed out that the water resources commissioner has more power than the governor to unilaterally impose taxes.
Pratt countered the argument by stating the drain code is set up with the public's interest in mind, and to allow people living along a drain to request the help of the drain commissioner's office to help solve a problem they can't work out themselves.
Over the next two years, Pratt said he views the biggest challenge for the water resources commissioner to be managing more responsibilities on a tightening budget.
Scheie acknowledged the fiscal challenges of the future as well, but called into question the bigger dollar projects with which the office of water resources commissioner has involved itself, including flooding issues in Ann Arbor's Fourth Ward that would take millions of dollars to solve.
Pratt said he would like to work towards creating a storm water management system so effective that his children would not have to stay out of the Huron River for 48 hours after it rains, since e. Coli levels spike after large rainfall events.
Scheie said he would work to create a way for community members to give more of their input into future projects.
The forum was the first of a series of forums that the League of Women Voters will host this week, which air live from 7 to 9:30 p.m. on Channel 19.