Posted on
Sat, Dec 8, 2012 : 5:57 a.m.
Chelsea Community Hospital hopes to attract more patients with $40 million worth of improvements
By Janet Miller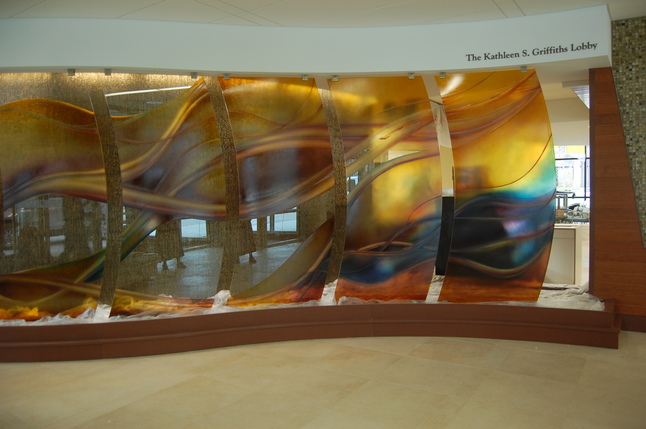 Janet Miller | AnnArbor.com
With room service, scenic views and enough original artwork to fill a small museum,
Chelsea Community Hospital's
$40-million expansion feels more like a vacation resort than a medical facility.
The 38-year-old community hospital south of downtown Chelsea will more than double in size when its new facility comes online this month. The new building is 130,000 square feet and is connected to the 127,000-square foot existing hospital by two corridors.
Since patients have come to expect private rooms and other amenities, the expansion will help CCH compete in the health care marketplace, said Nancy Graebner, president and CEO of the hospital. In anticipation of the new facility opening, CCH began offering its patients room service, allowing them to order off a menu for breakfast, lunch and dinner. That has allowed the patients, rather than the hospital, to decide when meal times are.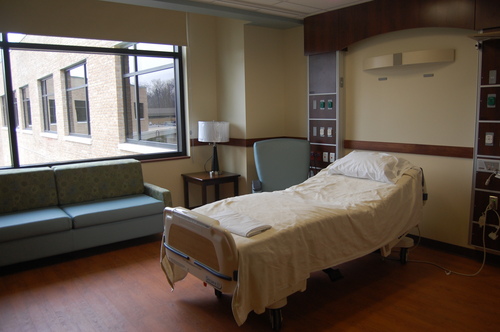 Janet Miller | AnnArbor.com
Other amenities at the new facility include flat-screen TVs, sleeper sofas and views of the woods. "In most hospitals, you look out and see a parking lot," Graebner said. Nature-themed art from Michigan artists - many of them local - covers the walls.
The renovation is expected to result in at least modest growth over the next five years for CCH, Graebner said. "This places us in a new competitive environment."
CCH will hold an open house for the new facility Sunday, Dec. 9, from noon to 5 p.m.
While the project includes a 54-bed addition, the hospital's total number of licensed beds will remain at 113. Almost all of the rooms in the existing hospital will be converted from doubles to singles as part of an $8-million renovation project scheduled to start in 2013.
The new facility, which will come online Dec. 17, includes a 20-room emergency room, nearly doubling the capacity of the existing ER. During peak times, patients have been waiting in the hallways for an ER room to open, Graebner said. "We'd like to make sure everyone has access to a room."
The facility also consolidates the hospital's diagnostic imaging areas - x-rays, mammograms and ultrasounds - rather than having them spread around the hospital. For the first time in the hospital's history, the ER, intensive care unit, imaging and surgery will be close to one another, which should lead to improved patient flow, Graebner said.
The project also includes expanded space for physical, occupational, speech and other therapy services.
The expansion paves the way for the use of new technology, said Phil Boham, vice president of facilities and support services. "With a 40-year-old infrastructure, it's very hard to bring on new technology into an older facility." For instance, in the new facility, heart patients will be able to be monitored even when they leave their beds.
Funding for the project came as a result of the 2009 merger with the Saint Joseph Mercy Health System, Graebner said. "It gave us the opportunity to access capital to do the expansion project."
Construction began in the spring off 2011 and the project came in on budget and on time, Boham said.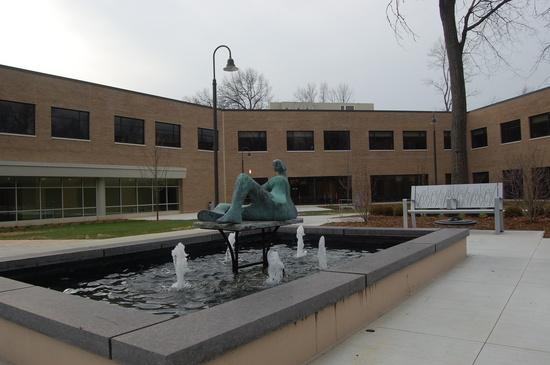 Janet Miller | AnnArbor.com
The complicated switch from one facility to the other must be staged like the Nutcracker Ballet. The ER and diagnostic imaging areas will move Dec. 17. Thousands of details - down to switching exterior way finding signs for the ER - have been in the planning for six months. "We know, for example, that at 4:30 a.m. on Dec. 17, a bag will go over the old ER sign," Boham said.
And they still need to be ready for emergencies. "If a code situation happens in the middle of the move, we need to know where to take the equipment," Boham said. Hospital patients won't be moved to the new facility until Jan. 7, after the holidays, when staffing will be at its peak.
But before any of that happens, there must be a complete run-through of everything at the new building to make sure everything works. "We have to make sure every oxygen feed, every light switch, every door handle, right down to every toilet flushing , works," Boham said.