4-H youth learn about meat chickens through new community service project
Posted on Sat, Jun 16, 2012 : 11:12 a.m.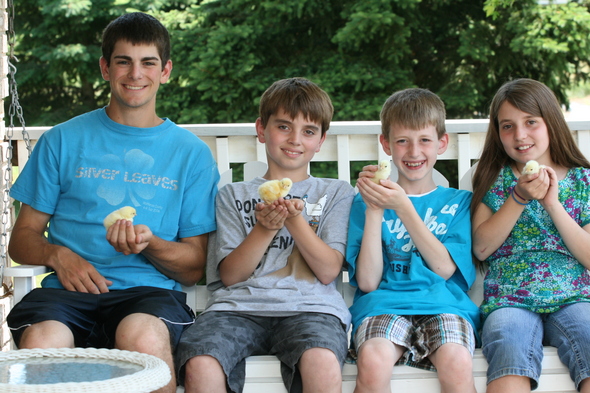 Lisa Allmendinger | AnnArbor.com

Ten-year-old Lima Township triplets Hunter, Cole and Madison Horvath decided to get involved in a new Washtenaw County 4-H service project to learn more about the life cycle of meat hens.

"I wanted to see how the process works," Hunter said.

This year's new poultry community service project provides 4-H youth with a maximum of 10 meat hens, and half the birds will be donated to local food banks, said Susan Zalucha, the poultry superintendent for the 4-H Youth show in July.

And, the triplets will have Chris Zalucha, 18, who grew up around chickens, as their mentor should they have any questions or problems once they get their chicks home.

"I've been showing them since I was 9," he said, adding that the 50 or 60 hens on the family's Webster Township property lay five to six dozen eggs a day.

He said the family picks up the eggs two or three times each day.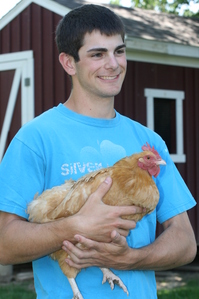 Lisa Allmendinger | AnnArbor.com
They don't have any roosters, he said, because they are more aggressive, although Chris said he does like their crowing.
After the chicks arrived, Susan Zalucha said the 19 participants in the program arrived at her home on June 1 to pick up and take home their chicks.
Youth from Saline, Chelsea, Ann Arbor, Stockbridge, Milan and Britton are taking part in this new community service project.
This project, said Cindy Fischer, a 4-H leader for Backwoods Farmers, "will provide youth with experience and knowledge about raising meat birds, while helping families in need."
Cole said he was looking forward to learning how best to raise and care for the birds, and his sister, Madison, said they planned to give their chicks "stupid names," so it will be easier to both let them go and eventually to eat them.
She said even though they are cute as chicks, meat hens get ugly when they get older, unlike laying hens. In addition to providing information about how to care for the hens, 4-H secured donations for wood shavings and some chicken feed to lessen the cost of youth's projects.
The children have already attended a series of informational meetings to teach them about housing, feeding, and care before the chicks arrived.
The 4-Hers will fill out record books to go with their project, which will be exhibited at the July 4-H Youth Show at the Washtenaw Farm Council Grounds and awards will be presented for the best ones.
On Aug. 4, participants will bring five of the birds to the Zalucha home where they will be transported to a processing plant in Fowlerville. The 4-Hers have the option of going with the birds to see how processing is done.
The remaining birds are the property of the exhibitor to keep, sell, or donate.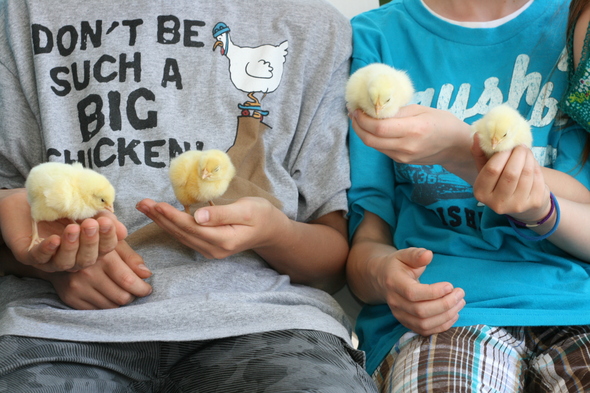 Lisa Allmendinger | AnnArbor.com